In Massachusetts, USA, a fisherman caught a blue lobster from the sea. Everyone is shocked to see this amazing lobster. At this time, photos of rare blue lobsters are becoming increasingly viral on social media.
blue lobster caught in a net
The name of the fisherman who caught the blue lobster (Rare Blue Lobster) from the sea is Toby. After capturing the rare lobster, he posed for several photos with it. Along with sharing the photo of the lobster on Facebook, it was written that our lobsterman Toby has caught a rare blue lobster.
Blue lobster is found only once a year
Captain Joe & Sons Lobster Company owner JE Ciaramitaro said that luckily a rare blue lobster was caught in Toby's trap. This happens only once a year when someone gets a blue lobster.
photo of blue lobster is going viral
It is worth noting that the pictures of Rare Blue Lobster are becoming increasingly viral on social media. Users are very fond of this lobster.
lobster is very beautiful.
People are giving different types of reactions to the blue-colored lobster. One user said that this lobster is very beautiful. Its color is also very beautiful.
facebook/Captain Joe And Sons
lobster released to back to sea
Captain Joe & Sons Lobster Company shared the photo of this rare blue creature from its official account on Facebook. After taking the photo, Toby released the lobster back into the sea.
At the same time, another user said that leaving the blue-colored lobster back in the sea is worthy of praise. Such a rare lobster should not be eaten.
I hope you liked this article. How helpful this article is for you, please tell by comments. If you have any suggestions or would like to say anything else on this subject, you are welcome. Please like and share to stay connected. Thank you.
Follow me if you want to become a better version of yourself. support me to complete 10k Newsbreakfamily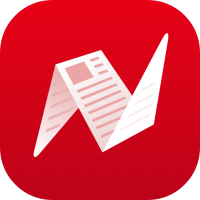 ...
This is original content from NewsBreak's Creator Program. Join today to publish and share your own content.