Paris: This is the case of Charles de Gaulle Airport in Paris. One mistake of the Air Traffic Controller could have led to a major plane accident. But due to the intelligence of the pilot in the last moments, nothing like this happened. The traffic controller had given instructions for landing and takeoff of two different aircraft on the same runway. In such a situation, the collision of the planes was sure to happen.
Both the planes had come close
According to an official report by the Bureau of Inquiry and Analysis, the EasyJet aircraft was preparing for takeoff on the runway at Cochlears de Gaulle airport. Then the pilots saw that the United Boeing 787 was landing on the same runway. He was only left at a height of fewer than 300 feet. In such a situation, there could have been a collision between the two planes. The air traffic controller mistakenly told the United Airlines plane that it had been cleared to land on runway '09 right'.
mistake in 09R and 09L
The United Airlines plane was about to land on the left side of runway 09, but due to a traffic controller mistake, the pilots assumed they had been asked to right sidestep. Whereas on that day, takeoff from runway 09R was to take place and landing on 09L. At the same time, when the pilots of the EasyJet aircraft, which has proceeded for taking off, immediately alerted the air traffic controller when they saw the American plane coming close to them. He asked how can another plane land on the take-off side? After this, United Airlines was instructed not to land.
Because of this, the woman was confused
The pilot said that he did not understand the English language of the French controller. At the same time, the air controller got confused due to asking for landing and takeoff time on the same runway and while giving instructions, his tongue slipped. The traffic controller himself admitted to the investigators that he had slipped his was tongue. The controller allowed the Boeing jet to land on the same runway on which the EasyJet aircraft began to move. Fortunately, the pilot saw the imminent danger. The Boeing was less than a mile away and was speeding up to 160 mph. Immediately upon seeing this, the EasyJet co-pilot intervened and said over the radio to abort the landing and redirect the route. At the same time, United Airlines pilots were also criticized for not using clear language in their communication with the controller.
I hope you liked this article. How helpful this article is for you, please tell by comments. If you have any suggestions or would like to say anything else on this subject, you are welcome.Please like and share to stay connected. Thank you.
Follow me if you want to become a better version of yourself. support me to complete 10k Newsbreakfamily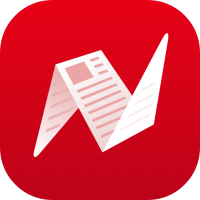 ...