Washington: 'Fish is the queen of water...' This lesson is given to children since childhood, but recently a video has surfaced in which the fish is not only seen outside the water but also clinging to the wall. This video has been shared by a fisherman on Tik Tok and has shown the world this 'suction cup' fish that sticks on the wall for some time.
America's fisherman has found a strange fish named Lumpfish in the sea. This fish has a suction cup at the bottom and when pressed against the wall, they stay out of the water. According to Blake, many times in the summer, lumpfish are seen that have suction cups. On hearing the name of the fish, the thought of a creature living in the water comes. But have you heard of any such fish, which easily sticks to the wall? You must be wondering what is this strange fish. But the thing is true because a fisherman of America has been found sticking on the wall like 'Queen of Water' Spiderman. TikTok star Blake Haas caught and filmed lumpfish while fishing in the sea. As soon as the video went viral on Tiktok Video, a flood of comments started pouring in. People are quite surprised to see a fish like a lizard. He also has many questions in his mind. Some people want to know that the fish can stick only on the surface of the water wall or even outside the water? If she cannot survive outside the water, then it is wrong to do any kind of experiment with her. In this video, Blake explains that he caught a lumpfish, which is one of the strangest fish in the world. There is a suction cup at the bottom of this fish. In such a situation, on coming close to the wall, the fish sticks to the wall, that is, it easily survives outside the water.
strange creatures in the sea
Fishermen often see such strange creatures in the sea, which are no less than a surprise to the people of the outside world. Some time ago, in Arkansas, America, a person found a rare golden bass fish, which biologists call one in a million. According to Arkansas Game and Fish Commission biologist John Stein, the 'goldfish' bass fish look like this because of a genetic glitch.
I hope you liked this article. How helpful this article is for you, please tell by comments. If you have any suggestions or would like to say anything else on this subject, you are welcome. Please like and share to stay connected. Thank you.
Follow me if you want to become a better version of yourself. support me to complete 10k Newsbreakfamily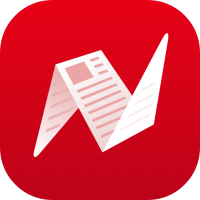 ...