Paris: These days Google is facing court cases in many countries. The conflict between Google and France is increasing. Google has been fined 500 million euros in France.
France has taken this action, accusing Google of infringement of copyright law in the case of a dispute with publishers. The French competition regulator has fined Google 500 million euros, saying the tech giant will have to pay publishers for their use of news. According to reports, France's entry trust watchdog has temporarily convicted Google of not complying with orders under which French news publishers will have to pay Google compensation for using their content.
Two months ultimatum to Google
In this case, Google has been given 2 months. The company will have to submit a proposal within 2 months to explain how it will compensate news agencies and other publishers for the use of their news content. If he does not do so, he will have to pay an additional fine of 900,000 euros per day.
Google charged with breach of an order
At the same time, Google has described this action as disappointing. Google has said that it is on the verge of entering into a settlement with some publishers. before this The French antitrust agency earlier this year issued temporary orders to Google to negotiate with news publishers within three months and the company has been fined for violating those orders.
I hope you liked this article. How helpful this article is for you, please tell by comments. If you have any suggestions or would like to say anything else on this subject, you are welcome. Please like and share to stay connected. Thank you.
Follow me if you want to become a better version of yourself. support me to complete 10k Newsbreakfamily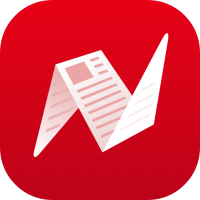 ...