"Trees have a rather complicated relationship with people, after all. One minute you're hugging us. The next minute you're turning us into tables and tongue depressors." — Red, the oak tree narrator of Wishtree
Wishtree is a beautifully crafted and lyrical YA chapter book by popular children's book author, Katherine Applegate. It has received many accolades. It was a 2017 New York Times bestseller.
This is a fun read-aloud book with beautiful illustrations. The reading level is recommended for kindergarten-8th grade. While the prose is easy to read and the illustrations are beautiful, the message is complex. I enjoyed reading this book in my 40s.
A Sweet and Wise Summer Read
Wishtree's narrator is a wise, 216-year-old oak tree named Red. People in Red's diverse neighborhood have nicknamed Red "Wishtree" and each 1st of May they adorn its limbs with scraps of paper, fabric, and other symbols. They represent wishes. Applegate bases Wishtree on the historical Irish tradition of the raggy tree.
Applegate's chapters are short. Each word and line serves a purpose. It's a fast read with a deep message. Applegate infuses wit with overarching themes of friendship and acceptance, xenophobia and racism. Applegate's prose reads like a delicious, lyrical poem. Black and white illustrations of birds, trees, and other animals break up the text.
"Nonhuman narrators can give you a fresh perspective on the world, allowing you to say things, and to see things, you might otherwise overlook. Honestly, I think it's sometimes easier to view humans through a nonhuman lens." — Katherine Applegate
The New York Times Book Review states it's "[a] beautifully written, morally bracing story that will leave its imprint on a reader of any age."
Vulnerability — Humans are Tender and Humorous
Early in the book, Red reveals a short list of some wishes that have stayed in its memory.
"I wish for a flying skateboard.
I wish for a world without war.
I wish for a week without clouds.
I wish for the world's biggest candy bar.
I wish for an A on my geography test.
I wish Ms. Gentorini weren't so grumpy in the morning.
I wish my gerbil could talk.
I wish my dad could get better.
I wish I weren't hungry sometimes.
I wish I weren't so lonely.
I wish I knew what to wish for." — Wishes as retold by Red
Red goes on to reflect, "So many wishes. Grand and goofy, selfish and sweet. It's an honor, all the hopes bestowed upon my tired old limbs." Red has a soft spot for humans and as he is growing older, he craves to connect with humans by telling them his story, but this goes against the rules of nature. Many of Red's wishes are similar to what children wish, and will resonate with them.
Friendship — Agree to Disagree and Listen
Red is good friends with a mischievous crow named Bongo. Red says about their friendship, "We disagree sometimes, but that is the way of all friends, no matter their species." Red is a self-proclaimed old optimist and says Bongo is a young pessimist. They remain friends partly by agreeing to disagree--an important life skill.
"We disagree sometimes, but that is the way of all friends, no matter their species." — Red
The Magic of Community and Friendship
When Stephen and Samar come home from school, they both see the damage to Red. Stephen gives Samar a sad look. Each child, without saying a word, goes into their respective home.
Dreaming up various schemes, Red and Bongo try to arrange a "chance" meeting for Samar and Stephen to spark a friendship.
Beautiful Summer Read
Katherine Applegate does such a brilliant job of layering multiple concepts throughout Wishtree. When I read it, I learned new scientific terms. Applegate reminds us not to be fearful of those who are different from ourselves and she does so in a gentle, accepting way.
Original version published on December 12, 2020, in Books Are Our Superpower.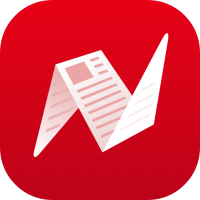 This is original content from NewsBreak's Creator Program. Join today to publish and share your own content.