Shop local at Tomato Man's Daughter
Lisa Merrell, the owner of The Tomato Man's Daughter, says planting a second crop of tomatoes in July is a great idea. Lucky for us, the doors open for summer plant sales on Thursday, July 15. Many Oklahomans enjoy fall gardening which can include beets, beans, and tomatoes. Planting a second crop of tomatoes in July may actually be easier than planting tomatoes in spring. Here's what Lisa has to say about planting tomatoes in the summer:
There are lots of advantages for planting in the summer. We have more consistent weather patterns, less disease and long, warmer days. We know that it is going to be hot and mostly dry in the months of July and August causing less stresses to young plants. Also, in July, when it is time to plant the second crop, disease is much less likely to affect the new plantings. Fungus thrives in our cool and damp spring conditions. While the older plants from spring can produce again for fall harvest, the healthier young plants have a fresh start and have not had the stresses of already having produced tomatoes or experience inclement weather. Summer plantings grow to maturity quickly because of the longer days, setting fruit in September, October and into November or later!

This is my 11th year of backyard gardening in Tulsa, Oklahoma. Ever since I discovered The Tomato Man's Daughter several years ago, it's my go-to place for purchasing tomato plants. I also usually pick up additional plants like bell peppers, hot peppers, Thai basil, and whatever happens to catch my eye. In the spring, I bought several tomato plants, lunchbox bell peppers, chili de Agua peppers, and jalapenos along with curry plant and yarrow.
Here in Tulsa we had a cool May with a damp spring and early summer. While my perennial plants look great, some of my annuals don't look so hot. Lisa notes that spring conditions can exacerbate fungal and disease issues. While many of my tomato plants are large and producing well, two of them have succumbed to weather-related issues that have killed the entire plant. I've also had moderate squirrel issues this summer, but that's par-for-the-course in our backyard.
Lisa's right--It's not unusual to be harvesting peppers and tomatoes into November. I enjoy carrying the last remnants of summer partially through the fall. If you haven't ever planted a fall garden here in Tulsa, I highly recommend trying it out. Even planting zinnias from seeds right now is something that works and helps keep the powdery mildew at bay.
At the Tomato Man's Daughter, they understand that fall gardening has a shorter window to production. While the plant list is more limited than the spring offerings, it's expertly curated for the greatest rate of success in your garden.
I select quick producing varieties to sell in the summer that have been extremely productive and flavorful. Trust me, some varieties just go crazy in the fall! Our customers have reported that they plant their larger tomato garden in July for fall harvest because it can be much easier to get results with less work.--Lisa Merrell
The Top Ten Tomatoes for 2021 list is located here. You'll have to visit The Tomato Man's Daughter in person to see what made the shortlist for fall planting options.
A Little Tomato Man's Daughter History
Lisa Merrell is carrying on a family tradition that dates back to 1930s Oklahoma. When I met Lisa, she was farming from her home in south Tulsa. A few years ago, she moved a couple of miles south, where she operates her small business on her homestead. She installed greenhouses that have empowered the operation to grow substantially. Whenever I visit the Tomato Man's Daughter, I leave impressed with the production and functionality of these small farmers--and a big smile on my face. Lisa, her employees, and customers feel like one happy family.
In 1993 Darrell Merrell, later known as The Tomato Man, became a regional pioneer in heirloom plants right here in Tulsa, OK. From the family's 1930 homeplace he offered his cherished heirloom plants along with age-old gardening advice and stories from his birthplace.
Lisa Merrell has continued the tradition of offering great plants and great advice since the passing of her dad in 2008.
Lisa has always been kind and helpful when I've had questions about my plants. The Tomato Man's Daughter website has an informative resource page on tomato growing tips that I found very useful when I was starting out.
Do you plant a fall garden? Do you have tips to share with other green country gardeners? If so, leave them in the comments so we can all learn from one another. And, remember to swing by The Tomato Man's Daughter before August greets Oklahoma.
The Tomato Man's Daughter Summer Schedule
Open July 15-July 31st. The hours are: Thursday: 10 am - 3 pm | Friday: 10 am - 3 pm | Saturday: 10 am - 3 pm | Sunday 10 am - 3 pm.
The Tomato Man's Daughter is located at 2515 West 91st Street Tulsa, OK 74132.
For more information, visit The Tomato Man's Daughter Website or The Tomato Man's Daughter Facebook page.
Vegetables for the fall garden fact sheet from OSU.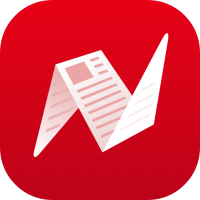 This is original content from NewsBreak's Creator Program. Join today to publish and share your own content.