Picture this: several people are taking a short break together at work, talking about social life, favorite restaurants, significant others, and work tasks. The extroverts get louder and happier, bubbling with enthusiasm for what they're talking about.
A fly on the wall might observe the lone shy person in the group attempting to get a word in edgewise. Once. Twice. Three times. They close their arms across their body, in a resigned hug, while a forlorn look casts across their face. It's no use. No one will listen to the shy person. They're too quiet and unassuming.
The shy person lets go of their insight or good idea like a balloon floating off to nowhere on a windy day. Defeated, they nod and smile until break time is up, wondering inside what it will take for them to be heard.
You may have guessed that this subject interests me because I'm shy. You're right! I straddle the line between introversion and extroversion, but when it comes to shyness I have it in abundance; when all eyes are on me my cheeks flush an unnatural maroon and my palms get clammy.
In February, my supervisor at the time invited me to celebrate Leslie Knope's favorite holiday, Galentine's Day at her friend's party. I knew when the time came I wouldn't want to go because I would feel socially awkward. We don't have the same circle of friends. I'd be shy surrounded by almost all new people! A shy person's nightmare. I committed to going no matter what, partly as a way to practice overcoming my shyness.
What exactly is shyness?
Shyness is the tendency to feel awkward, worried or tense during social encounters, especially with unfamiliar people.
On the night of the party, I went to Trader Joe's and bought heart-shaped cookies as a last-minute thank you for the host (after a more socially skilled friend reminded me of this etiquette). I gave myself many pep talks in the car on the way over. I wasn't sure if I found the right house. I almost knocked on the wrong door. When I knocked on the correct door, it was opened by someone I didn't know; the room fell silent and all eyes were on me.
What did I do? Embraced my social awkwardness,
"Hi, I'm Aimée, Edie's friend, and I'm super shy!"
I announced loudly as I walked through the living room over to the kitchen counter and tried to disappear into the floor.
Do you know what happened after five minutes of awkwardness (that felt like forever)? The extroverts started talking to me! They made me feel comfortable. I told myself that I would stay for at least two hours — my version of exposure therapy for the shy.
But, I stayed longer than that. Sitting in one spot most of the night, I talked with a lot of interesting people. In addition to listening, I talked and was heard. It was invigorating!
Shy people, listen up…
First off — There is nothing wrong with you. I repeat: You are shy and there is nothing wrong with you. You are in good company! Almost one in two Americans identify as shy! There are good things about being shy like "You think before you act." and "You are trustworthy." Read about the benefits of being shy here.
Nearly one of two Americans claims to be shy.
The thing is when you are shy you often spend a lot of time in your head, analyzing internally what is going on around you. You are up to speed on your internal monologue, but the people around you are not. You have to be willing to strategize to get a word in edgewise. Yes, it takes extra work at first.
Intuitive strategies for being heard as a shy person:
Tip 1: Fake it until you make it. Pretend that you are full of confidence and extroversion. Act it until you feel it. I find dressing in an outfit that boosts my self-image helps me get into the role of an extrovert. For example, I wore cowgirl boots and a 50s style dress to an outdoor donor-hosted dinner for work. The outfit started conversations because it wasn't my usual attire. The more you practice the less this will feel like a performance.
Tip 2: Try. Try again. Overcoming shyness takes time, patience, and looks different in different situations. Practicing will help you know how to don your Un-shy Super Cape when you wish. I practiced overcoming my shyness for years at my local coffee shop bar. I met a variety of people and learned to engage in both small talk and in-depth conversations over my latte.
Tip 3: Observe the un-shy. When people successfully navigate conversations, watch their body language and how they find the best pause to insert their voice. Mimic this behavior. I like observing the behavior of extroverts. They have a way of projecting authority in conversations. There are usually full-body gestures involved. I notice this at family get-togethers. When I begin speaking with my voice and my body I know I've overcome my shyness (for the time being).
Tip 4: Find your outdoor voice. Sometimes shy people speak too softly. Remember to use a loud enough voice to be easily heard. Often shy people enjoy acting because we have a script. I took an acting class in college to help me with my shyness and with voice projection. I also performed in the play David and Lisa as the mom in 9th grade — and had a blast! Consider taking an acting or improv class.
Tip 5: Find an un-shy ally. Buddy up with an extrovert. Bring a friend with you to the party. Have a work friend who will help you get a word in. They are incredibly wonderful people to have on your side! I had many outgoing friends at work who noticed me trying to get a word in and they'd often let the extrovert finish their thought and then say, "Were you going to say something, Aimée?" Allow people to help you.
*These tips are intended for people who experience moderate shyness. If you experience debilitating shyness, please seek the help of an expert.
Key Takeaways
When you're shy, it takes more effort to be heard. Integrating these tips into your daily life is worth it. The more you practice the easier it will become. You have valuable insights. Make the effort to have your insights heard. You are worth it! And, people will be glad they finally listened.
Originally published in The Ascent on Medium on August 26, 2020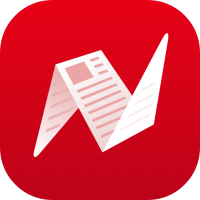 This is original content from NewsBreak's Creator Program. Join today to publish and share your own content.