The rain beat down on the cement outside of my private school in Oakland, California. I didn't know that they were going to let us seventh graders out half a day early for Valentine's.
Standing in the rain, droplets streaked my oversized glasses, obscuring my view. I kept almost dropping my slippery grape Clearly Canadian bottle. Veronique, Caleb, and I usually took the same Oakland Transit bus home, but this day their parents picked them up.
My jeans were soaked and my long mousy brown hair was stringy with water. Bus 52 and Bus 2 usually came to my stop around the same time. I became increasingly frustrated with my dad and his future wife, Lil, for not knowing to pick me up early. After what seemed like forever, screeching bus wheels beckoned me to hop on and catch my ride. I squinted to see the bus number. It looked right. I got on the bus and we headed towards Trestle Glen Road where I was living with my dad and Lil.
The bus was empty except for a short white woman with a vacant stare. Her sandy brown hair came up off of her forehead in short and random orange clumps, except for where raw flesh shone through. I'd never seen the pink of human flesh exposed the way it was in patches on her face. I looked, looked away, looked, looked away. She scared me.
Out the window, things looked different than usual. I'd never seen Oakland with so much rain. The roads were flooding. When I moved from Norman, Oklahoma to Oakland to live with my dad and Lil, I figured there would be nice weather all of the time. It was California, after all.
The neighborhoods kept looking stranger and stranger until I had the sinking sensation that I was not on the right bus. I frantically pulled the wire for the next stop, hoping I wasn't too far away from my neighborhood. The bus driver stopped and I hurriedly exited, anxious to get away from the leper-looking lady.
As the bus disappeared from view I took stock of my surroundings. Nothing looked familiar. I tried to convince myself that everything looks different in the rain. Through the unfamiliar neighborhood, I walked and walked, getting soaked through.
No cars passed by. The neighborhood was residential and huge. I felt like I could get back to my neighborhood if I could somehow cut through this one, but I saw no paths for doing so. I sat down on the curb in the rain and cried.
This wasn't just any old Valentine's Day. My dad and Lil were getting married today. I was supposed to be home already, getting prepared. And, here I was, hopelessly lost, with no one to help me.
Considering my choices, I opened my backpack and saw all of my math homework had turned from white to pink, purple, and green. The rain had soaked my boxes of candy hearts and ruined everything in my bag. I hoped a police officer would drive by and offer to help me. But, not one person appeared. I figured everyone was at work or went to a normal school where you stayed all day on Valentine's.
I started to walk downhill. I figured that if I walked downhill I would come close to one of the major roads that had entrances into both the neighborhood that I was in now and my own adjoining neighborhood. As I was walking, a single red car came down the road. I did something I thought I would never do. I stuck out my thumb. The car sped off quickly.
Another car headed my way. There was an elderly white-haired man in a Buick. I did another thing I never thought I'd do. I jumped in front of his car to make him stop for me. I leaned my head tentatively into his window. I was afraid. "I'm lost. Do you have a map I could look at?" I said while trying to hold back tears.
"Well, I guess so." The elderly man reached for the glove compartment and I held my breath hoping not to see a gun. He pulled out a map and handed it to me.
Looking at the map didn't help me one bit, so biting my lip, I asked, "Well, could you maybe just take me to the payphone down the road? I'll call my dad from there." I could tell the man was reluctant, not wanting to get mixed up in any trouble, but he unlocked the passenger door and let me in.
"Are you sure you don't want a ride home?"
"Yeah, I'm sure. Thanks though." Having had my fair share of stranger danger warnings I knew revealing my home address wasn't a good idea. Tensely I hoped this man had no ill intentions. He seemed even more nervous than me though.
We pulled up to a gas station and he waited while I dialed home. My dad answered the phone, "Hello."
"Umm…Dad, it's me. I'm really sorry," I said trying to hold back my tears, "I took the wrong bus and got really lost and there was no one out, no police or kids or anything and I hitched a ride to this gas station. Can you come get me? I'm sorry."
"You what? Why didn't you walk up to someone's house? I wish you would have done that instead." My dad said in a quiet, relieved voice. "I'll be there in a minute."
I hadn't knocked on any doors because I had a terrifying vision of being pulled into a home and kidnapped. "Thanks, Dad," I mumbled, worried about the trouble I would be in when I got home, not only for hitching a ride, but for ruining his wedding.
The elderly man asked if I wanted him to wait and I said no. He looked a little worried, but mostly relieved as he drove away.
The ride home was quiet. I wasn't sure what Lil was going to say. I stepped out of the beige Honda and she was standing in the doorway, looking really happy to see that I okay.
"I'm so sorry. You must be scared to death. I have towels out for you and your clothes are ready. Go take a shower and warm up. Everything here is going just as planned. I'm about to order some pizza for after the wedding. Olives okay?"
I shook my head yes and headed towards the shower, knowing that I was going to get along just fine with my new step-mom.
Postscript
This is one of the many reasons I'm grateful for the advent of cell phones. If something like this happened today, it would be much easier to safely call a family member. Children are especially vulnerable and should not hitch rides. I'm thankful nothing nefarious happened to me as a teen hitchhiker. Here are some reports on hitchhiking in America:
https://wandrlymagazine.com/article/hitchhiking/
https://www.wbur.org/hereandnow/2020/04/08/hitchhiking-america-jack-reid
Originally published in Weeds and Wildflowers on June 2, 2020.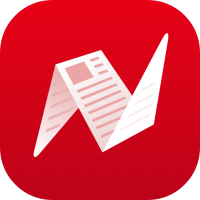 This is original content from NewsBreak's Creator Program. Join today to publish and share your own content.