Sometimes Los Angeles, California isn't the perfect fit for stars.
YouTuber Safiya Nygaard is an unusual combo of quirky and gothic. She brings a mad scientist vibe to her makeup videos, where she often smashes many products together into a final product. She also wears black pretty much exclusively, loves bats, black cats, and all things Halloweeny. She speaks in her trademark soothing/newscaster-ish voice to her YouTube audience like we're her best friend. It works. Her YouTube channel tagline is "Beauty, Style, and Weirdness."
She doesn't placate her viewers to please them. When she felt the need to press pause on publishing content and to consider relocating, she and her husband Tyler, followed their bliss.
Work-Life Balance for Creatives
Safiya took a break from posting content to YouTube for several months, starting in November 2020.
However, I've often wondered how Safiya is doing and was surprised she'd been gone so long. I was also relieved to check in and see she'll be posting new content soon. In her video from March 28, 2021, she explains that a lot has been going on in her life. She says she has feelings there but she's not going to delve into them. And, as curious as I am, I'm also OK with this. Safiya is a creator and entrepreneur who's authentic and has boundaries.
Safiya married Tyler Williams, also a YouTuber, in November of 2019. In 2020, Nygaard's channel became quiet. Last week she released the reason why, citing that they don't have a great support system in LA and their YouTube editing work has stalled. They headed to Raleigh, North Carolina, which is apparently a bit of a hotspot for the YouTube community. They'll have plenty of friends there and be a few hours away from Tyler's family. In last week's video, Safiya and her husband Tyler recorded their road trip moving themselves, their equipment, and their ancient cat, Crusty, from LA, California to a short pitstop in Pennsylvania to visit Tyler's parents to Raleigh, North Carolina, where they settle down.
She and Tyler make this long road trip footage entertaining — not an easy feat. They stop at cute destinations along the way, they give little bits of history, and Safiya collects commemorative state Starbucks mugs everywhere she can find one. I live in Tulsa, Oklahoma, and was bummed she didn't come through on Route 66, but she and Tyler did spend a night in OKC. No Starbucks mug for Oklahoma though.
"There's a lot happening. It's all happening very fast. And I have a lot of feelings. No, I do not go here." — Safiya Nygaard's Moving Vlog
This balance of self-care and business-mindedness is a great example for people in the public eye — writers, vloggers, actors, politicians, etc. Show fans/the audience it's OK to be human, take breaks, and have feelings.
What We Can Learn From Safiya
As someone trying to make my way into the world as a well-paid, successful writer, I sometimes lose sight of myself. When I do this, I notice I lose my audience. I'm terrible at faking any voice but my own. Safiya shows us that we can be our weird, quirky selves, and still make it big. By living her life with good intentions for herself, Safiya sets the example of healthy boundaries and self-care. When she does come back in front of her audience, she's ready to engage. She's accessible and kind-hearted. That authenticity, vivacity, creativity, and drive all come through. She might be my Lucille Ball inspiration.I'm energized to continue working my creative edge, seeking opportunities, and bringing my best, authentic, quirky A-Game to the page. I recently wrote about following my gut, head, and heart in my creative life. Safiya does this and has a cool estimated 3.5 million (or more) in the bank. When I need a break, I'm taking it. I invite you to also employ Safiya Nygaard's grounded business strategy in your creative endeavors.Watch all of Safiya Nygaard's new YouTube content here.
"We've been here for a little over a month, and we absolutely love it," she continued. "Tyler has some family in the area. There are actually a lot of YouTube channels based in North Carolina, and we have a few friends that have moved to the Raleigh area, specifically, in the last couple of years."--Distractify, March 30, 2021.
Safiya and Tyler aren't yet sharing what kinds of local entertainment they're loving in Raleigh, North Carolina. Here's a Tripadvisor list of Things to Do in Raleigh. Maybe you'll spot the YouTube stars on a night out on the town.
This is updated content from an original published article on Better Marketing on April 6, 2021.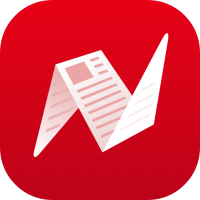 This is original content from NewsBreak's Creator Program. Join today to publish and share your own content.