In Tulsa, Oklahoma in the spring of 1921, a race massacre devastated a 35-block (possibly bigger) majority Black neighborhood and business section that went by the name of Greenwood. Hundreds of victims were killed — the exact number is unknown because their bodies were buried in unlabeled mass graves. Race riots and massacres were happening in Chicago, Illinois, Ocoee, Florida, and other cities across the US around the same time. The history of Greenwood is unique because it was omitted from Oklahoma school curriculum for almost an entire century and is still not told accurately in all narratives to this day.
I'm a middle-class, middle-aged white woman who moved to Tulsa from Norman, Oklahoma in 2006. I'd never heard of the Tulsa Race Massacre or Greenwood until I moved here. Locals mentioned the race massacre and I had no idea what they were talking about. Living in a place, it helps to understand its history — good and bad. I admitted my ignorance. After receiving a brief history lesson, I was horrified to learn what happened in Greenwood. Eventually, my children attended a diverse elementary school in which the Tulsa Race Massacre was taught. Over the years, the narrative has evolved to be known on a local and national level.
As I dug deeper into the history of Greenwood, I realized the common national narrative about a small incident inciting the race massacre is false. In reality, the Tulsa Race Massacre was premeditated — there are recorded police confessions saying as much. Greenwood is not only a story of systemic racism, but of history's omission of a resilient Black community who rebuilt and hosted a thriving jazz and blues scene in the 1920s through the late 1940s.
The history of the Tulsa Race Massacre's whitewashed narrative illustrates the systemic racism inherent in the fabric of civilized and hierarchical societies. The history of Greenwood demonstrates resilience and hope. That the resilient side of the story isn't being explored in the history books is part of the whitewashing of history. We must look at the past — the good and the bad, discuss it, and decide our way forward.
Greenwood — A history 1921–2020
"I could see planes circling in mid-air. They grew in number and hummed, darted and dipped low. I could hear something like hail falling upon the top of my office building. Down East Archer, I saw the old Mid-Way hotel on fire, burning from its top, and then another and another and another building began to burn from their top," wrote Buck Colbert Franklin (1879–1960). — Smithsonianmag.com
The Greenwood community was assaulted on May 31 to June 1, 1921. The common local and national narrative claims a story was fabricated that a Black man attacked a white woman in an elevator, sparking the fury of white mobs and the KKK to destroy Greenwood. This is simply not true.
Carlos Moreno, the author of Victory of Greenwood, released in May, 2021, has debunked this narrative.
When the 35 blocks had burnt to the ground, hundreds of Black people had been murdered and assaulted. Residents who lived through the massacre found their homes and businesses demolished. All that remained of Greenwood was ashes and cinder. In an example of human brutality, riot postcards showing detailed photographs of the assault were handed out as propaganda for white supremacy.
It was omitted from the history books. Many locals were unaware of what happened unless they had ancestors directly involved or affected.
Author Carlos Moreno gives a brief history of Greenwood in a recent Pod4Good interview. After the race massacre, BC Franklin sued the city of Tulsa and won the lawsuit. Greenwood was rebuilt by Black residents as good, if not better, than before. In 1922 a couple of movie theaters and a sweet shop opened up. The Greenwood jazz scene was vibrant. Jazz great Count Basie first discovered big band jazz in Greenwood. Greenwood remained a bustling Black community into the late 1960s. In the late 1960s and 1970s, the urban renewal highway program destroyed Greenwood for a second time, building the Tulsa downtown highway loop, the IDL, smack dab in the middle of Greenwood.
Fast forward to 1995. The Greenwood Cultural Center opened its doors in the formerly named Black Wall Street district of Tulsa, now named the Greenwood District. The mission of the Greenwood Cultural Center is "to preserve African-American heritage and promote positive images of the African-American community by providing educational and cultural experiences; promoting intercultural exchange; and encouraging cultural tourism."
In 2001, the Tulsa Race Riot Commission issued a 200-page report with damages from the massacre. Efforts to provide reparations for the survivors have so far failed both legally and legislatively. The early 2000s is when the conversation emerged into a broader, locally public view.
Looking back, the actions taken then with this report were a catalyst for the massive change seen in the city of Tulsa today. It's still far from perfect. However, the Tulsa Race Massacre is acknowledged, mourned, and discussed within the community. City leaders have implemented many actions between 2001 and 2020, with plans continuing into 2021.
Why did it take 99 years for the 1921 Tulsa Race Massacre to be required school curriculum?
At the Tulsa magnet demonstration school my children attend/ed, some Tulsa upper-elementary school kids have experienced a project pertaining to the Tulsa Race Massacre. The students created a beautiful model city out of paper. They worked hard on the project and took great pride in it. When they weren't looking, the teachers burnt their project. This was a visceral and emotionally charged experience for many of the students. When I heard of it, I worried it would be too intense, too much. Feedback from students, parents, and teachers said that it was an impactful way to teach and even process some of the history and trauma.
The project wasn't over when the model city was burned. It was at this point students sat down to write poems expressing how they felt when they saw their hard work destroyed. The lesson taught history, empathy, trauma, and emotional expression. It also opened up conversation about a very difficult subject.
For 99 years, neither the race massacre nor the resilience of Greenwood have been required curriculum in Oklahoma's public schools. By omitting the teaching of the massacre, it has come across as a psychological denial of it ever happening.
Early in 2020, Oklahoma's Education Department announced it would be requiring the 1921 Tulsa Race Massacre as required curriculum beginning in fall 2020 — for the first time ever.
The plan was for the curriculum to be taught starting in the fall of 2020 to elementary through high school students. This decision was made in February 2020. There is some criticism that this was enacted to avoid public embarrassment when the 2021 centennial arrives and the massacre is still not being taught to Oklahoma's school children. It's about time this curriculum is required. Meanwhile, the John Hope Franklin Reconciliation Park provides a curriculum tab on their website as an educator resource.
Reconciliation efforts
John Hope Franklin Reconciliation Park
John Hope Franklin Reconciliation Park was opened in 2009 in the Greenwood district. It became an official Literary Landmark dedicated to the famous Black historian Dr. John Hope Franklin in 2020. When you walk around the park, you see history displayed on rectangular, concrete panels, as shown above, right. The park is a public-private partnership with the City of Tulsa and the JHFC Center for Reconciliation." The vision behind the park is "to transform society's divisions into social harmony." The mission focuses on reconciliation, academic work, and community engagement.
In the image above, left, is the "Tower of Reconciliation" sculpture. "At the center of the Park, the 25 — foot tall memorial tower depicts the history of the African American struggle from Africa to America — from the migration of slaves with Native Americans on the Trail of Tears, the slave labor experience in the Territories, the 1st Kansas Colored Volunteer Infantry that won the Battle of Honey Springs — to statehood, the immigration of free blacks into Oklahoma, and the all-black towns and Greenwood. It honors Buck C. Franklin (prominent black attorney and Dr. Franklin's father) and other early Tulsa black leaders."
Some would argue that a park such as this is a token — a consolation prize — when reparations or other concrete actions should occur instead.
I understand the harm of virtue signaling. To me, the park is meaningful and symbolic, with a visually compelling history of the area — the good and the bad. But, I'm a white woman who doesn't have a direct tie to the Tulsa Race Massacre. I'd like to hear more about how the BIPOC people in Tulsa and the descendants of Tulsa Race Massacre survivors feel about this park.
Tulsa Race Massacre Centennial
In November 2020, National Geographic named Tulsa one of its 25 "Destinations on the rise for 2021" citing the city as "A hub for discussions on race in the U.S." Greenwood Rising, with a state-of-the-art history center is opening in the fall of 2021.
"The history center is designed to be a catalyst for revitalizing Greenwood and for confronting and ending systemic racism across the U.S., says Phil Armstrong, project director of the Centennial Commission.
'There's a real sense in Tulsa and throughout the country that we are much better than this,' Armstrong says. 'Greenwood Rising will be a launching pad for continuing the discussion of racial trauma and reconciliation, and the entire historic district will be a place where people can come to learn, acknowledge implicit bias, and personally commit to enacting real change within their own spheres of influence.'" — National Geographic
Striving for a country in which it isn't a privilege to educate yourself about racism
As the city of Tulsa edges closer to the centennial remembrance of the Tulsa Race Massacre, our city and nation, continue to grapple with the whitewashing of history. Even as systemic racism is being more openly explored, journalists and documentarians are missing a big part of the Greenwood narrative. In the lead-up to author Carlos Moreno's Victory of Greenwood, he has been publishing articles in the Tulsa Star, a Black-run newspaper.
We must become responsible in teaching accurate history and curriculum across the US. We must strive for a future where equality isn't just a buzzword, but a reality. We must look towards a future of hope.
Suggested reading to learn more about antiracism
We must be willing to have respectful conversations in which our beliefs may be challenged. We must learn to know we are okay when we are uncomfortable. It is time to work our edges in the name of hope and progress. Although this article focuses on one community in one city in one state in the United States, it's a story that's told over and over throughout history, in every corner of the nation and world. Our species has a history of creating oppression. I ask you to consider how we will shift from the old paradigm into a hopeful, inclusive one, with peace and justice for all.
The Centennial of the Tulsa Race Massacre will be recognized in May and June of 2021. There will be grieving and mourning as well as a celebration of the community now, and a reflection of what the community hopes for going forward. Tulsa will draw national attention. The community has been on a journey trying to navigate its way through the atrocities which took place on our soil, in a portion of our current downtown.
The suggested reading list contains books that are often included on antiracism lists, books I believe contribute to the conversation, or books on my to-read list. As we approach the centennial of the Tulsa Race Massacre, let's go forward with open minds to learn the truth behind narratives and curriculum that have been historically omitted or changed to benefit the majority. Instead of a country in which we face injustice, lies and omissions, and fear, let's work towards living in a country based in racial equity, truth, and hope.
Suggested Books For Antiracist Reading
Anderson, C. (2020). White Rage: The unspoken truth of our racial divide. New York, NY: Bloomsbury Publishing.
DiAngelo, R. J. (2019). White Fragility: Why it's so hard for white people to talk about racism. Boston, MA: Beacon Press.
Kendall, M. (2020). Hood Feminism: Notes from the women white feminists forgot. New York, NY: Penguin Publishing Group.
Kendi, I. X. (2020). How to Be an Antiracist. New York, NY: Random House Large Print.
Little, M., Haley, A., Shabazz, A., Handler, M. S., & Davis, O. (1999). The Autobiography of Malcolm X. New York, New York: Ballantine Books.
Myers, A. (2018). Tulsa Burning. OK City, OK: The RoadRunner Press. [YA book]
Ortiz, N. (2018). Sustaining Spirit: Self-care for social justice. Berkeley, CA, CA: Reclamation Press.
Tatum, B. (2017). Why Are All the Black Kids Sitting Together in the Cafeteria?: Revised Edition. New York, NY: Basic Books.
Originally published on An Injustice! on December 8, 2020.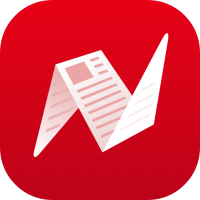 This is original content from NewsBreak's Creator Program. Join today to publish and share your own content.