A great place to start when you want to quit or cut back on drinking is to change how you think about drinking. Many people believe alcohol is enjoyable and they can't have fun without it. Others believe it's relaxing to drink. Another misconception is it takes away a person's anxiety.
To change how we think about alcohol and drinking we need to challenge these faulty beliefs.
Begin by writing a list of how you believe alcohol benefits you.
Alcohol takes away my anxiety
I can't have fun without alcohol
How will I celebrate without alcohol?
I can't relax without alcohol
Now we'll question and challenge these beliefs
1. Alcohol takes away my anxiety
Does alcohol really take away my anxiety? I feel relaxed when I have those first couple of beers, but the next day it feels like my anxiety is worse and then I need to drink again to get rid of the anxiety. Maybe alcohol doesn't help my anxiety. Hmmm, I'm going to see what Google says about alcohol and anxiety. Says here at Healthline, " Alcohol changes levels of serotonin and other neurotransmitters in the brain, which can worsen anxiety. In fact, you may feel more anxious after the alcohol wears off."
So, I guess alcohol really creates anxiety and doesn't help it at all.
2. I can't have fun without alcohol
Is this belief true? I can't have fun without alcohol. Is alcohol fun?
There are many fun and enjoyable activities to do that may light you up as much, if not more so, than alcohol. Remember the activities you really enjoyed before you started drinking, give them a shot again. You might be surprised at how good it feels to be doing something you once adored doing and not even miss the booze.
Here's a list of 10 activities that may be more enjoyable to you than alcohol:
Fishing
Kayaking
Camping
Reading
Walking
Painting
Pottery
Singing
Cooking
Crocheting/Knitting
3. How will I celebrate without alcohol?
You may think there's no way to celebrate without alcohol. Is this true though that you can't have a party or celebrate a special milestone without drinking?
There are many ways to celebrate a special occasion without alcohol, you just may need to get creative. If you're having a party at your home, you can create a special station for mocktails where you make drinks that taste just like the real deal but are alcohol free. This will help you feel like you're not missing out. I know from my own experience that when I brought alcohol free drinks to a special occasion other people became curious and wanted to try too. None of them judged me, some even thought it was cool. We ended up having a great time.
4. I can't relax without alcohol
Is this true, it's not possible to relax unless you're drinking?
No, there are so many ways to find relaxation without imbibing with booze.
Bubble Baths
Music
Reading
Meditation
Yoga
Massage
Watching a Movie
Sex
Observing Nature
Walking
Challenging your beliefs about alcohol will give you a new perspective by taking the power away from alcohol and giving it back to you. You will create new choices for yourself.
It takes some work to get sober. Make it fun, make it your new mission in life to make healthier choices. Your body, soul, and mind will thank you.
***Please consult with a medical professional if you believe you are in danger of having delirium tremens (DT's) or other adverse side effects from stopping alcohol abruptly.***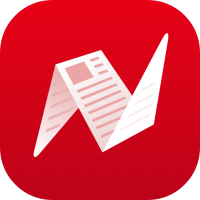 This is original content from NewsBreak's Creator Program. Join today to publish and share your own content.