If there's anything the pandemic has taught us, it is that taking care of ourselves should be a top priority. To say that the past year has been stressful is, obviously, an understatement. But with things looking up and Miami slowly coming back to 'normal,' this summer seems like the perfect time to reset, try new things, and enjoy a little self-care date.
While Wynwood is known for its nonstop party scene, it's slowly being recognized for its robust wellness offerings. So here's the ultimate guide for a perfect self-care date in the neighborhood - no one else required but you.
Stop 1: Meditation by the water
First, give the best hours of your day to yourself: meditating by the beach is a fantastic way to kick off your self-care date. While there are no beaches relatively near Wynwood, you can try looking for a quiet spot around Bayfront Park near the water. Be sure to go early in the morning to avoid a crowded scene or loud music. If you're feeling determined to go to the beach, you can go to Crandon Park or Miami Beach. Just sit in the sand, turn on your headphones (or not), and relax.
Stop 2: Vinyasa at Sol Yoga
Next, you can go ahead and start moving your body. I know when you think of a "date," you may not picture getting a workout, but trust me, it will make your day significantly better. Here's a Wynwood favorite, Sol Yoga (short for 'Secret of Life'). This wellness sanctuary features a variety of yoga and pilates classes in an infrared-heated space. You can choose to do a powerful vinyasa or slower flow for beginners. Either way, you're in for the ultimate body detox. SOL is the ultimate "treat yourself" location, from its luxe bathrooms to its distinctive oil scents.
Stop 3: Glowing facial at Sana Skin studio
Now, you know a self-care day is not complete without a facial. Like so, after your yoga session, you can head over to Sana Skin. This skin studio offers an array of facial treatments using eco-friendly and mostly natural products. Their name comes from the Spanish word, "Sanar," meaning "to heal," which aligns with their philosophy of each person being their own 'skin healer' with a bit of direction. From the moment you walk through the door, you can sense a wave of calmness. Plus, the earthy decor will make you feel like you just stepped into a luxury desert hotel. (This might be the most Instagrammable location on this guide) Their options include an express 30-minute facial, a Signature 50-minute facial, and a SuperGlow facial. Be sure to book an appointment in advance.
Stop 4: A much-deserved pizza and wine at Mister 01
At this point, you are probably hungry. Luckily, you'll have the best pizza in the entire state of Florida, just a block away from Sana Studio. Mister O1's pizzas are renowned for their star-shaped pies, where each point is stuffed with ricotta-cream cheese. Their Wynwood restaurant is a genuine diamond in the rough. Everything from the pizzas to burrata with a balsamic glaze is delicious. But, the star of the show has to be Mister 01's signature pizza, the Star Luca — with ricotta cheese, spicy salami Calabrese and mozzarella. Another option you can try is the Piero topped with speck, white truffle oil, and mozzarella. Regardless of which one you order, you'll be wanting to come back for it before you even leave.
Stop 5: Cocktail infused Ice cream at Aubi & Ramsa
Finally, treat yourself to a trip to the ice cream bar. From the old-timey, Prohibition-style labels on the pints to the sleek four-seater bar, every detail at Aubi & Ramsa is carefully crafted to create an ambiance similar to that of an elegant cocktail bar, but with ice cream. The menu includes options such as White Chocolate Merlot, mezcal-infused Chocolate Azteca, Passion Fruit Margarita, as well as five vegan options. They separate all options by type of alcohol, and with 26 flavors, you're sure to find a flavor you fancy.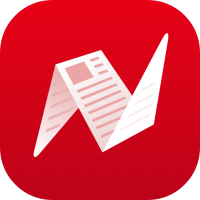 This is original content from NewsBreak's Creator Program. Join today to publish and share your own content.