(MIAMI, Fla.) Research shows that nowhere in Florida can a minimum-wage worker afford a two-bedroom apartment at the fair market rent.
In its yearly Out of Reach report, the National Low Income Housing Coalition found that Florida residents need to make $24.82 an hour for a yearly salary of $51,619 to afford a two-bedroom home comfortably. The report calculates the fair market price of a two-bedroom home at $1,290.
The study explains how much a person would need to make per hour, working full-time, in order to afford an apartment without spending more than 30 percent of their income.
With these guidelines in mind, South Florida residents need to earn even more.
Miami-Dade residents are recommended to earn $29.83 an hour for an annual salary of $62,040 to afford rent for a two-bedroom home at a fair market rate of $1,551. However, websites like RentCafe.com show estimates closer to 1,850 for Miami apartments.
For someone in Florida working a full-time job making $17.59, the most they could afford to pay in rent without spending more than 30% of their income — how the feds and most housing experts define "affordable" — is $915 a month. The state minimum wage is $8.56. Meaning, a minimum-wage worker would have to work 115 hours a week to afford a two-bedroom.
Subsequently, many Florida residents end up paying a significant portion of their pay on rent, making it more challenging to save or handle unexpected expenses. The Shimberg Center has found that 1.4 million renter households spend at least 30% of their yearly income on rent, and of those, 938,957 pay even more.
As rent prices spike in South Florida, more renters are applying for rental assistance programs through their counties as a way to help alleviate the burden.A single mom from the Doral area in Miami, who asked to remain anonymous due to the sensitive nature of her living situation, said, "I applied for assistance in March and didn't receive any notification until late June." The single mother had been laid off due to COVID-19 in December 2021. However, she says by the time her application for rental assistance in Miami-Dade County was approved for revision, she had already spent all her savings on rent and had gotten her job back. "I was able to keep the roof over our heads, but it was a scary time," she said.
Every week, hundreds of renters apply for assistance. While they wait, the end of a federal eviction moratorium issued by the Centers for Disease Control and Prevention will expire at the end of the month, giving landlords the ability to boot tenants for the first time in over a year.
As of July, Miami Dade's rental assistance program has 15,000 rental assistance applications.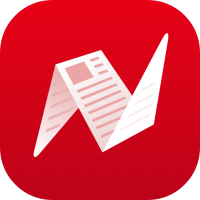 This is original content from NewsBreak's Creator Program. Join today to publish and share your own content.