(MIAMI, Fla.) Researchers at the Rosenstiel School of Marine and Atmospheric Science at the University of Miami found that a small section of Biscayne Bay appears to be a nursery for juvenile great hammerhead sharks.
Scientists found the nursery after they repeatedly caught baby and juvenile great hammerheads by accident in the northern section of the bay. A paper published this month in the journal Conservation Science and Practice outlines how over an 18-month period from 2018 to 2020, nine juvenile great hammerheads were captured and tagged. 
"After the third or fourth we realized, this isn't a coincidence," said Catherine Macdonald, who is the lead author of the paper and director of the Field School to the Miami Herald.
While great hammerhead juveniles have been occasionally sighted in the Florida Keys, along the Florida Gulf coast, and off the Georgia coast, finding a large group of young hammerheads in one place is unprecedented. According to the study, the nursery is the first of its kind identified on the entire American Atlantic coast.
Great hammerheads can live to be over 30 years old and have a mysterious childhood, likely growing up in a habitat that is safe from predators and has an abundance of food, which marine biologists call a nursery. These areas typically offer plentiful food and have few predators.
Biscayne Bay offers plenty of shallow water that larger sharks are likely to avoid. The nursery also suggests that protecting Biscayne Bay may be critical to helping the species from habitat loss and fishing pressure. "You don't expect to find a critically endangered species whose reproduction is a mystery right off the shore of a major metropolitan city," said Macdonald. 
The great hammerhead is considered a critically endangered species by the International Union for Conservation of Nature. They are also one of the most mysterious sharks in the western Atlantic, powerful, but fragile. In Florida state waters, the hammerhead is one of 26 shark species that are protected from harvesting.

"If you care about these very cute apex predators," said Macdonald, "you should care about the health of our coastal waters, our fish populations, our seagrass beds…We have to increase ecosystem resilience. We can't pick what parts of nature we like and don't. It's all one package."

Scientists will explore more of the mystery of great hammerhead nurseries in future experiments where tracking devices better show the sharks' movements.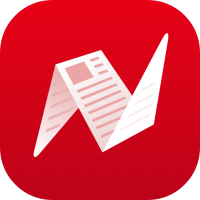 This is original content from NewsBreak's Creator Program. Join today to publish and share your own content.