(SURFSIDE) Luis Andres Bermúdez, a 26-year-old man from Puerto Rico and resident of Champlain Towers South, was killed after the residential building collapsed last Thursday. 
"God decided that he wanted one more angel in heaven. I still do not believe it. I love you and will love you forever," his father, who is also named Luis Bermúdez, wrote on his Facebook. In a photograph below the message, Bermúdez embraced his son as his child smiled at the camera. The grieving father said the photo was one of the most beautiful they had together and wrote a note on the photo's back. 
"My Luiyo, you gave me everything," he wrote. "I will miss you all my life...I will never leave you alone."
Luis Andrés, nicknamed "Luiyo" by loved ones, was born on Dec. 6, 1994. He had not walked since the age of nine and spent most of his life battling muscular dystrophy. However, he described himself as a man with "a big heart" who was "happy to live another day" and who had "big dreams and ideas."
"To call him unforgettable is an understatement," wrote Jose J. Ortiz Carlo, a teacher from Bermudez's high school. "Luis Andres is an example of courage and bravery for all of us. Luis taught us more about courage, perseverance, and about how to make the best of one's life than any book, any lesson, or any theory," wrote the educator.
Luiyo was also the owner of a clothing line called Saucy Boyz Clothing. He carried shirts, socks, and hats with colorful sketches of sushi, his favorite food, according to his dad. While Luiyo had impaired mobility in his arms and hands, he loved to draw. His dad explained that considering his condition, the process to finish a sketch could take him a few days, but he never lost patience. 
Luiyo's "about" section on his business profile read the following: 
"I am Luiyo. Here, I present my creativity with the drawings I create with love, effort, and dedication despite little mobility in my hands and fingers due to my muscular dystrophy. With my attitude, I've achieved my dreams.The purpose of these designs is to share my art with the world and show the world that you can achieve what you set your heart and your mind to despite limitations. There are no limits. The perspective from which you look at things, life, and the world is the key to success."

His father said Luiyo always carried a smile, and even with the distance, they were inseparable.
The grieving father was holding on to hope, on June 24 he wrote on Facebook,  He wrote,  "I am coming for you. We will see each other soon. I love you." Unfortunately, Luiyos's body was identified three days later.
Now, Luis Bermudez wants to continue his son's legacy by showing the world his graphic art. And, even in sorrow, the grieving father considers himself blessed to have spent 26 years with his son, to who he credits some of his most significant life lessons. "That boy was in a wheelchair all day and he was teaching you how to live life and how to be happy" said Bermudez during an interview with CBS News.
Police confirmed his mother, 46-year-old Ana Ortiz, and her newlywed husband Frank Kleiman also died. More than 100 people remain missing under the rubble.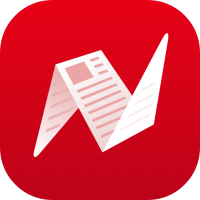 This is original content from NewsBreak's Creator Program. Join today to publish and share your own content.