(Fla) Scientists are sounding the alarm over an unusually high number of manatee deaths in Florida. According to state wildlife officials, more than 750 manatees have died, in the first five months of this year, already surpassing the total number of manatee deaths in 2020.

"We've never seen anything like this before," Jaclyn Lopez, Florida director at the nonprofit Center for Biological Diversity, tells the Washington Post. "I think it's fair to call it a crisis. It's not hyperbole when you see hundreds of manatees dying like this."
The cause of death: starvation because of the loss of seagrass in increasingly polluted waters. Most of the deaths are in Florida's Indian River Lagoon, where a significant die-off of seagrass has left manatees without enough to eat. An estimated 58 percent of the lagoon system's seagrass has been wiped out since 2009, according to the St. Johns River Water Management District.
A leak and discharge from an abandoned Piney Point fertilizer plant in Tampa Bay have polluted the region's waters. In addition, Florida Fish and Wildlife Commission says 12 manatee deaths this year were from confirmed or suspected red tide blooms. Still, the actual figure could be far higher because not every dead manatee is recorded.  Apart from starvation, deaths from boat collisions are also a severe issue for manatees. The FWC reports that 52 of this year's deaths have been caused by watercraft.
Now, Florida's environmental groups are warning that the number of deaths could threaten their long-term survival. "If we don't take care of our human waste stream, it won't just go away," said Patrick Rose, executive director of Save the Manatee Club, to NBC News. "These natural systems can only absorb so much before they begin to fail, and in these cases, fail catastrophically," he added. 
Since 1973, Florida's manatee population has come back from just 1,200 remaining individuals in 1991 to its current population of around 6,300 animals as a federally protected endangered species. In 2017, that progress prompted then-President Donald Trump's administration to upgrade the manatee's legal status to "threatened" under the federal Endangered Species Act, despite objections from conservation groups.
Meanwhile, manatee rehabilitation centers have been overloaded, and officials struggle to find new places to care for sick animals. 
If left unchecked, experts warn the fallout will stretch beyond the manatee population. Manatees are often referred to as a "sentinel species," meaning their health serves as an indicator for the welfare of other flora and fauna in the state.
"They're kind of like the gardeners of the aquatic ecosystem," said Rose, "And they're just so defenseless."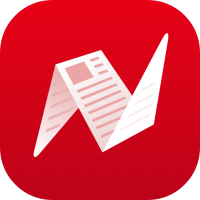 This is original content from NewsBreak's Creator Program. Join today to publish and share your own content.