In recent years, Floridians have complained about growing coyote sightings. Between 2015 and 2020, more than 5,000 people statewide contacted the Florida Fish and Wildlife Conservation Commission to report coyote sightings, including complaints of pets being killed by coyotes. The number of reports grows each of those years, state records indicate.
In Miami-Dade, coyotes have been spotted in neighborhoods such as Brickell Key, Dodge Island, Pinecrest, Cutler Bay, Homestead, and others in the past year, according to the FWC Interactive Public Coyote Map. In Broward County, the FWC held an online seminar earlier this spring to inform residents how to deal with them if spotted roaming near their homes.
According to the FWC, coyotes thrive and spread in practically any area, even despite urban development. They also eat anything they see, from domestic animals, fruits, seeds, rodents, and even garbage. Angeline Barker, a biologist with the Florida Fish and Wildlife Conservation Commission, told News Channel 10 that while coyotes are less likely to attack humans, they are particularly dangerous to smaller domestic animals. "I don't want to sugarcoat it for you," Barker said, "Coyotes and other wildlife, other predators will absolutely predate pets if they are free-ranging." Coyotes are particularly drawn to parks and neighborhoods.
As of now, there is no concrete plan for decreasing the population of coyotes in the state, but the wildlife agency encourages residents to "haze" the animal by making themselves appear larger by standing up or standing on a rock or stump or stair and then making noise if spotted nearby. 
Residents should avoid leaving small children or pets unattended outside and can follow these tips to avoid conflicts: 
Walk dogs on a short leash
Keep pets in enclosed areas
Do not feed coyotes; it is illegal
Secure garbage cans
Clean up pet food and fallen fruit
Secure livestock in a predator-resistant enclosure

The  Animal Rights Foundation of Florida does not recommend trapping or killing coyotes because once one is killed off, new coyotes move into those areas to replace them. The species responds by reproducing at a younger age and producing more pups per litter. Therefore, populations can quickly return to their original size. Once captured, Florida law requires coyotes be killed, and they cannot be relocated to public land. 
There is no precise information for the number of coyotes in Florida, but sightings have been reported in all 67 counties.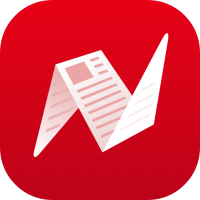 This is original content from NewsBreak's Creator Program. Join today to publish and share your own content.