(MIAMI) This week, hundreds of local and out-of-town techies gathered outside Miami City Hall to start the unofficial "Miami Tech Week." On Tuesday, Miami mayor, Francis Suarez, announced the impromptu event, which kicked off on Wednesday with his first public "Cafecito Tech Talk."
Successful start to Miami Tech Week with a Cafecito Meetup at Miami City Hall #HowCanIHelp
The event was followed by a week of casual networking events, including morning bike rides, coffee meetings, and happy hours. This is the outcome of a tech momentum that had been brewing for months on Twitter. It started back in December, with a simple tweet:
Delian Asparouhov, from Rabois at Founders Fund, wrote, "ok guys hear me out, what if we move silicon valley to miami." Miami mayor Francis Suarez tweeted back, "How can I help?". The tweet generated 2.3 million organic impressions.

Since then, several Silicon Valley executives and investors have made headlines for moving to Miami. As reported by the Miami Herald, companies like Microsoft, Icahn Enterprises, Blackstone, Hidden Lake Asset Management, Balyasny Asset Management, and others have announced plans to expand in Miami. Many of them, looking at the Brickell neighborhood for their office spaces.
With newly relaxed COVID-19 restrictions, warm weather year-round, and tax credits of up to $50,000 a year for companies that relocate to its downtown, it's no surprise more people are eyeing Miami as the next "tech hub."
Likewise, South Florida was named one of the top moving destinations during the pandemic, according to real estate firm FCP. But, making Miami the next Silicon Valley may pose some threats to native residents. Data around the massive economic inequality in the city suggests welcoming Big Tech may deepen the socioeconomic divide. Local realtors say the influx of out-of-town residents working remotely is already exacerbating a housing affordability crisis.
"We don't have inventory. The demand for rental apartments increased enormously. Listings only last a few days, and they are at full market price or sometimes over-priced." said Angeles Ferrer, realtor at Berkshire Hathaway Home Services.
She noted rental properties are becoming out-of-reach for some locals, and residents are postponing buying property in contrast to out-of-town newcomers who bring higher budgets that make up the demand. "It's good for realtors and local landlords, but tenants are facing a 20-40% price increase in their rents when it's time to renew their contracts. We are seeing residents opting to size down or moving to more affordable areas."
During an interview with Axios on HBO, Mayor Suarez argued that even with efforts to tackle the affordable housing crisis, "government has a limited amount of resources and a limited amount of ability to stop things that are market driven." And so, he focuses on the signs of success in Miami. For businesses, opportunity is unprecedented as Mayor Suarez offers a more corporate-friendly environment than other cities. During the pandemic, VC investment in the Miami region rose to over $2.2 billion, according to Refresh Miami, drawing in even more talented professionals.
Still, Miami-Dade County ranks second-worst in the nation for inequality, where the lowest 20 percent of Miami households earn $19,775.10, and the top 5 percent earns $202,461 each year on average, according to the Miami Urban Future Initiative. Naturally, native Miamians argue the recent tech boom should be an opportunity to address the challenges the city faces, such as public transit, racial equity, and affordable housing. Local founder Richard Lamondin tweeted:


In February, Miami City Commissioner Ken Russel tweeted that Mayor Francis, appointed him as Chairman of a new tech equity task force. However, the mayor's office has not elaborated on said task force or how they plan to engage more native Miamians and minorities in the booming tech ecosystem.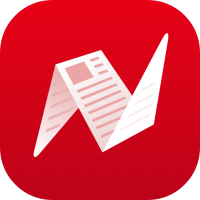 What are your thoughts on the Miami tech scene? Share your comments below.