The village of Manhattan, IL will be holding this year's Oktoberfest at Manhattan's Central Park in downtown Manhattan from 7:30 AM CST until 9 PM CST. The event that is sponsored by the Manhattan Chamber of Commerce will have enough festivities for you and your family that will keep you occupied for thirteen and a half hours.
The festivities will begin with a 5K run at 7:30 in the morning at Fitness Premier Manhattan. Starting the day running a little over three miles will give you the endorphins needed in order to last throughout the entire Oktoberfest.
After the run is complete, many types of events will begin at 9 AM CST that are driven to help out the community. In the Central Park parking lot, the Oktoberfest Craft Show will take place until 3 PM. Over eighty local vendors will be selling their wares, so you will be able to find something that will appeal to your preference. Plus, you will be able to help out small businesses at the same time.
From nine to noon, the Smalltown Spotlight will be holding a pet adoption event at Central Park if you are looking for a new pet to add to your home.
Across the street from Central Park, more events will be held at Anna McDonald Elementary School. First, there will be a pop up coat drive held between 9 and 11 AM. With the weather turning colder, donating a coat will definitely save someone's life. If you have an extra coat that you no longer wear, then donate that coat.
After dropping off a coat, you can then shred all of the unwanted documents at the Shred Event sponsored by State Farm. Too many people love to steal, so prevent your identity from being stolen by shredding those documents with sensitive information.
From 9 AM until 1 PM at the school, the Versiti Blood Center of Illinois will be conducting the Oktoberfest Blood Drive. Before you clog your arteries with bratwursts and beer during Oktoberfest, you can donate blood. You have to be older than sixteen in order to donate blood. In order to set up an appointment, then click on this link.
The highlight for this Oktoberfest is the Pet Costume Parade. The parade will be held from 11 AM CST until 1 PM CST at Central Park. Pets will be dressed in all kinds of adorable costumes with first, second, and third place prizes for the top outfits.
There will be many different activities for children beginning at noon at Central Park. Inflatable machines will be set up throughout the park along with a kids face painting booth and a pumpkin decorating booth.
With so many people being at the event, having food is definitely a priority. Fortunately, various food vendors will be at the park throughout the day. The best food truck listed that will be at Central Park will be from Pariente Mix. Pariente Mix is one of the best Mexican restaurants in Aurora, IL. The food that they will be serving from the food truck will be tacos, tortas, hamburgers, and hot dogs. They are known for having the Ultimate Papi Burger. The burger is topped with cheese, two strips of bacon, lettuce, tomato, and jalapeno peppers.
Of course, you have to have music at Oktoberfest. The Elwood Garden Ukulele Strummers will be performing at 1 PM. I hope that they play "Tiptoe through the Tulips." Plus, a DJ will be spinning sounds from 5 PM until 9 PM.
To close out Oktoberfest, the Manhattan Fire Department will start a bonfire at 7:30 PM. If you are interested in checking out Oktoberfest, then Central Park is located at 110 S. Park Street, Manhattan IL, 60442.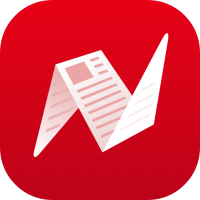 This is original content from NewsBreak's Creator Program. Join today to publish and share your own content.