I really do need to pick better than what I have been doing because I went 10-6 again last week. For three out of the first four weeks, the record was 10-6 except for Week 2 where it was 11-5. That brings my overall record to 41-23 so far. The proof is now in the pudding for my 2021 NFL Regular Season Week 5 picks.
Thursday, October 7th
Los Angeles Rams (3-1) at Seattle Seahawks (2-2). The Rams lost their first game of the season against Arizona on Sunday, while the Seahawks ended a two-game losing streak against the 49ers. This NFL West game can go either way, so I am going with the home team. Pick: Seahawks.
Sunday, October 10th
New York Jets (1-3) at Atlanta Falcons (1-3). The game between the Jets and the Falcons will be played in London. The Jets won their first game on Sunday against the Titans while the Falcons lost to the Washington Football Team. From week to week the Jets have been improving, so I will go with them in the UK. My advice to both teams is to stay away from Prince Andrew. Pick: Jets.
Detroit Lions (0-4) at Minnesota Vikings (1-3). The Lions cannot buy a win. Pick: Vikings.
New Orleans Saints (2-2) at Washington Football Team (2-2). Both teams have underachieved so far. One would think that Washington's defense would eventually show up this season. Pick: WFT.
New England Patriots (1-3) at Houston Texans (1-3). Both teams will be starting a rookie QB down in Texas, so expect the defenses to show up in this game. However, Patriots QB Mac Jones continues to make strides during the season. Pick: Patriots.
Miami Dolphins (1-3) at Tampa Bay Buccaneers (3-1). The Dolphins season is currently in shambles. Playing against the Buccaneers will not help either. Pick: Buccaneers.
Green Bay Packers (3-1) at Cincinnati Bengals (3-1). Green Bay is rolling right now because they are currently on a three-game winning streak. The Rodgers Rate is at a premium price once again. Pick: Packers.
Denver Broncos (3-1) at Pittsburgh Steelers (1-3). The Broncos suffered their first loss of the season while the Steelers are in freefall after losing their third in a row. Pittsburgh will look to find their consistency again. Pick: Steelers.
Philadelphia Eagles (1-3) at Carolina Panthers (3-1). The Eagles are 1-3 because they do not run the ball enough. Until the play calling changes, Philly will keep losing. Pick: Panthers.
Tennessee Titans (2-2) at Jacksonville Jaguars (0-4). Instead of watching tape so that the Jaguars can finally win a game, Jacksonville coach Urban Meyer was in the streets as shown in the above video. Pick: Titans.
Cleveland Browns (3-1) at Los Angeles Chargers (3-1). Both teams have been playing well this season. This game could go either way, so I am flaking out on this pick and taking the home team. Pick: Chargers.
Chicago Bears (2-2) at Las Vegas Raiders (3-1). Both teams are dealing with injuries at running back. However, Las Vegas should be able to adjust to that issue. The Bears will not be able to make the adjustment of having RB David Montgomery out for a few weeks because the Chicago coach is Matt Nagy. Pick: Raiders.
San Francisco 49ers (2-2) at Arizona Cardinals (4-0). Pick the Cardinals until further notice. Pick: Cardinals.
New York Giants (1-3) at Dallas Cowboys (3-1). The Giants and the Cowboys won last week. The Giants will not win this week. Pick: Cowboys.
Buffalo Bills (3-1) at Kansas City Chiefs (2-2). The Bills will look to avenge last season's AFC Championship Game loss to the Chiefs. Buffalo has appeared to have made those adjustments to win this game. Pick: Bills.
Monday, October 11th
Indianapolis Colts (1-3) at Baltimore Ravens (3-1). This QB battle will be between Carson Wentz and Lamar Jackson. Pick: Ravens.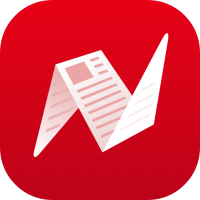 This is original content from NewsBreak's Creator Program. Join today to publish and share your own content.