Former US President Donald Trump will be holding his last rally of the year in Des Moines, IA on Saturday, October 9th because no other events are listed. I repeat that the date of this Iowa Trump rally will be on 10/9.
The Iowa Trump rally will be at the Iowa State Fairgrounds beginning at 7 PM CST. However, the doors to the Iowa State Fairgrounds will be opened at 2 PM so that rally-goers will have five hours to tailgate before the festivities begin.
The reason why he continues to have these rallies is so that he could possibly run again for President in 2024. He claims that he won the 2020 General Election even though the votes were counted and then recounted in contested states such as Georgia and Arizona that showed that the ballots were not in his favor. He made these accusations again at his Georgia rally last month by being vengeful to people that were just doing their job in November. "Now the people of Georgia must replace the weak Republicans." Standing up for truth and ethics actually shows that a person is rather strong.
The theme for his rallies this year has been "Save America." America does not need to be saved because America is still the world superpower even though the USA has experienced decline over the past few decades. This country has endured wars, economic recessions, and a pandemic with the United States still on top.
His own advisers had to persuade him to not officially announce his bid for the 2024 Presidency before this last rally of the year because of the impending 2022 midterms. The official bid would also hinder him from having any more rallies until the campaigning begins for the 2024 GOP Primary in 2023. However, he is determined to make his case known on Saturday as to why people should vote for him again in 2024.
If you are a fan of former President Trump or if you see him as sort of a visionary for predicting his own Election win in 2016, then you might want to check out this rally in Iowa on 10/9 because this rally could possibly his last rally ever due to his declining health.
Many people that have been around former President Trump for the past year are concerned about his health. Last month, the new book "Peril" written by Bob Woodward and Robert Costa was released. In the book, US General Mark Milley, the chairman of the US Joint Chiefs of Staff, stated that the mental state of former President Trump has been in decline since he lost the 2020 General Election.
We all saw with our own eyes that he barely made it down a ramp at West Point in June of 2020. If that general was not their with him, he would have experienced a not-so-nice tumble down the ramp.
The above picture of former President Trump was taken during one of his 2020 Presidential debates in September of 2020. There is some sort of device attached to the right side of his head. The device looks way different from an ear piece that would be used for communication purposes.
That device is actually a responsive neurostimulator (RNS). The responsive neurostimulator sends impulses to the brain in order to prevent a person from having seizures. He could really have a grand mal seizure at any time.
Also, in one of his speeches from 2020, the above clip shows a fragment of a pill flying out of his nose. There has been proof shown that he snorts Adderall, a drug used to treat ADHD, in order to remain alert. However, Adderall has various side effects. This myriad of health issues could lead to this Iowa rally being his last rally ever.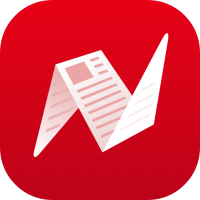 This is original content from NewsBreak's Creator Program. Join today to publish and share your own content.