The Riverview Farmstead Preserve will be holding an open house on Saturday, October 2nd from 12 PM CST until 4 PM CST. The Riverview Farmstead Preserve is a 19th century family farm that has been refurbished and is still standing.
You will be able to go on a tour of all of the buildings located on the Riverview Farmstead on the old trails that are crushed limestone. Matter of fact, the second settlement home established in 1863 is made out of limestone as well. The original settlement home was made out of wood that was estimated to have been built in 1850. The barn that is still standing now on the premises was built in the 1890's even though the architecture of the barn consisted of very ancient methods because the barn was made without nails.
Within the barn, you will be able to see the various farming tools that were used during those times. Some of the equipment includes a mower that was used to harvest hay, a corn cutter that was used to harvest corn, a hay cutter that allowed for hay to be put into bales, clipper cleaners to keep the blades free from debris, and a fanning mill that was used to separate the chaff during wheat harvesting. Based upon the tools involved, the farmers generally grew corn and wheat which continues to flourish here in the Midwest.
A small petting zoo is also located on the Riverview Farmstead Preserve. Unfortunately, the types of animals located at this petting zoo are not listed. Going to the open house now has more intrigue because you will be able to find out which kinds of animals are in their petting zoo.
Be careful if you choose to go on the open house because there is also wildlife on this preserve which is almost 400 acres, such as ospreys and various other types of birds. However, the main attractions of the wildlife at the preserve are bats.
The bats hang in the rafters of the barn at Riverview Farmstead during the daytime. You will be able to see the bats sleeping up top if you decide to go to this open house. However, if you see a bat flying around while you are touring the barn, then you need to stay away from that bat as far as possible.
The reason why you need to stay away from bats because their bite is rather dangerous. A bat bite can cause rabies. Rabies is lethal if not treated immediately. We were all reminded how deadly rabies can become without medication because an Illinois man from Lake County died of rabies after being bitten by a bat earlier this week. Fortunately, rabies is 100% treatable with post-exposure medication before symptoms arise. Rabies is the only disease a bat has been scientifically proven to transmit to human beings via a bite. The below video of bats at the Riverview Farmstead is creepy, especially with Halloween being near.
Since you are now interested about this open house, you now need to know where this farm is located. The Riverview Farmstead Preserve is located at the corner of Book Road and Hassert Boulevard (111th Street) in Naperville, IL. If you have any questions about this event, then you can contact the employees at the Riverview Farmstead Preserve at (815) 886-1467 or at (815) 727-8700.
If you are a little more adventurous, then the Riverview Farmstead Preserve will be holding a bat hike on Friday, October 15th from 5 PM CST until 6 PM CST. Both of these events are free for all ages.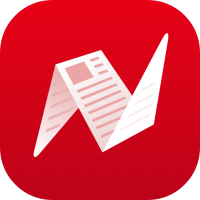 This is original content from NewsBreak's Creator Program. Join today to publish and share your own content.