Last week, I went 11-5 on my National Football League (NFL) picks even though there were plenty of upsets over the weekend. Over the past two weeks, the record for the regular season is now 21-11. That's not too bad for a NewsBreak writer. Let's now look ahead to Week 3.
Thursday, September 23
Carolina Panthers (2-0) at Houston Texans (1-1). Unfortunately for the Texans, starting quarterback Tyrod Taylor is injured again and will be out for a few weeks. Rookie QB Davis Mills will start for Houston. Carolina looks like a completely different team this season because of their improved defense. The only way the Texans would win this game is if Deshaun Watson started. Pick: Panthers.
Sunday, September 26
Washington Football Team (1-1) at Buffalo Bills (1-1). Both teams bounced back with wins after losing in Week 1. WFT had one of the best defenses last season, but they have not looked right on that side of the ball this season. Pick: Buffalo.
Chicago Bears (1-1) at Cleveland Browns (1-1). At this time, we do not know who will be starting for the Bears at QB for Sunday's game against the Browns. This type of uncertainty means that I am picking Cleveland. Pick: Browns.
Baltimore Ravens (1-1) at Detroit Lions (0-2). Ravens QB Lamar Jackson will go to work on Sunday. Pick: Ravens.
Indianapolis Colts (0-2) at Tennessee Titans (1-1). Tennessee recovered after their Week 1 loss. The Colts have not recovered since Philip Rivers retired. Pick: Titans.
Los Angeles Chargers (1-1) at Kansas City Chiefs (1-1). The Chiefs and the Chargers will put plenty of points on the scoreboard on Sunday. Kansas City will score more though. Pick: Chiefs.
New Orleans Saints (1-1) at New England Patriots (1-1). The Saints had problems on the road last week. Patriots coach Bill Belichick watched the tape of New Orleans loss, which means that the Saints offense will have issues again. Pick: Patriots.
Atlanta Falcons (0-2) at New York Giants (0-2). This game is rather important because the loser of this game could have an inside track on the worst record of the season. The Giants are so horrible that players are already chirping at coaches on the sidelines. We're still in September. Pick: Falcons.
Cincinnati Bengals (1-1) at Pittsburgh Steelers (1-1). If the Bengals lost to the Bears on the road, then what makes you think that they would beat the Steelers on the road? Pick: Steelers.
Arizona Cardinals (2-0) at Jacksonville Jaguars (0-2). Jaguars coach Urban Meyer might quit after this game. Pick: Cardinals.
New York Jets (0-2) at Denver Broncos (2-0). The schedule does not get any easier for the Jets offense. After having trouble with the Patriots defense, they now have to deal with the Broncos defense. Pick: Broncos.
Miami Dolphins (1-1) at Las Vegas Raiders (2-0). The Raiders are for real after defeating the Ravens and the Steelers in back-to-back weeks. Pick: Raiders.
Tampa Bay Buccaneers (2-0) at Los Angeles Rams (2-0). This game will be the game of Week 3 with both teams off to fast starts. The last time Buccaneers QB Tom Brady lost a regular season game in his home state of California was back in 2002. Pick: Buccaneers.
Seattle Seahawks (1-1) at Minnesota Vikings (0-2). The Seahawks gave away a victory last week against the Titans. Fortunately, they are going against the Vikings, who gave away wins in both of their losses. Pick: Seahawks.
Green Bay Packers (1-1) at San Francisco 49ers (2-0). The Niners are starting to play like how they did two seasons ago. Pick: 49ers.
Monday, September 27
Philadelphia Eagles (1-1) at Dallas Cowboys (1-1). A good rivalry game will be on tap for Monday Night Football this week. As inconsistent as the Cowboys are, they have defeated the Eagles the last three times at home. Pick: Cowboys.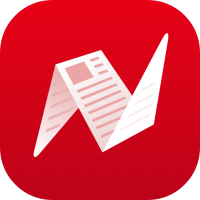 This is original content from NewsBreak's Creator Program. Join today to publish and share your own content.