The Village of Romeoville will be holding their annual Founder's Day Entertainment Weekend from September 16-19 at Deer Crossing Park. Deer Crossing Park is located right behind the Village of Romeoville building on 1050 W. Romeo Road. Four days of fun and entertaining events will bring enjoyment to you and your family.
The Village of Romeoville also has the flyer in Spanish as well so that everyone within the community will be able to participate in the Founder's Day Entertainment Weekend from Thursday until Sunday.
All four days are filled with plenty of festivities that will satisfy anyone that attends this event. Here are some of the exciting things that will be happening throughout the weekend. There will be plenty of food vendors, but have cash on hand because there are no ATM's at Deer Crossing Park.
Thursday, September 16th - 6 PM CST until 9 PM CST
Since Thursday is Mexican Independence Day, the theme for the day will be centered around Mexican culture. To kick off the Founder's Day extravaganza, the Mexican Consulate will re-enact "El Grito de Dolores" (The Cry of Dolores). El Grito de Dolores was the rallying cry heard from Dolores, Mexico that called the people together to fight for their independence from Spain. The rallying cry was actually the city bell that was rung in 1810. The ringing of the bell is re-enacted every year to commemorate how the Mexican people became unified in their quest for freedom.
From 6:30 until 7:30, Mariachi Show Sol de Oro will perform. They are a mariachi band that is based in the Chicago area. Their performances are filled with energy as the guitarists, the violinists, and the trumpeters all play with precision and fervor.
Next, the Ballet Folklorico Infinity will perform. They are a youth dance group that dances in the traditional Mexican style. Do not get too close to the stage because machetes might be used.
To close out Thursday's festivities will be Banda la Enkantadora. This band travels all over the Midwest, and is a full-fledged orchestra with singers and guys playing the trumpet, the trombone, the tuba, the drums, and the clarinet. The sound is impeccable.
Friday, September 17th - 6 PM CST - 9:30 PM CST
The entertainment begins on Friday for the children from 6 PM until 6:45 PM with a performance from Miss Jamie's Farm. Miss Jamie's Farm is a music show for kids with different songs from Miss Jamie and her farm puppet friends.
From 7 PM until 9 PM, 7th Heaven will perform. 7th Heaven is one of the best cover bands in the country that covers pop and rock bands from The Beatles all the way up to now. They are famously known for their Pop Medley where they cover 30 pop songs in thirty minutes.
From 9 PM to 9:30 PM, the Village of Romeoville will have a fireworks show. That will give adults a chance to sober up before they leave.
Saturday, September 18th - 11 AM CST - 9 PM CST
Saturday is loaded with 10 hours of fun-filled action. During the afternoon, there will be an art show for vendors to show off their wares and a car show that will give people a chance to see antique cars in person. There will also be an axe throwing exhibition. If you choose to watch the axe throwing, then make sure you socially distance away from the axes being thrown.
The children will be able to participate in the first-ever Chalk the Drive contest. The best chalk drawing made by one of the kids will receive a $50 gift card. There will also be a bags tournament beginning at 4 PM CST with the top two teams receiving cash prizes.
Plus, there will be musical performances throughout the entire day and night.
Sunday, September 19th - 2:30 PM CST - 6:30 PM CST
The annual Founder's Day Parade will begin at 2:30 PM and will last until around 4:30 PM. The last two hours are geared towards children with face painting and inflatable bouncing machines.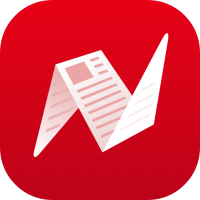 This is original content from NewsBreak's Creator Program. Join today to publish and share your own content.