The non-profit organization Look Ahead America will be holding a Justice for J6 rally in Washington, DC on Saturday, September 18th. The rally will be held at the same Union Square where the Insurrection rally was held on January 6th when hundreds of people stormed the US Capitol Building.
The reason why Look Ahead America is holding this rally is that they feel that the perpetrators that were arrested after an FBI investigation have been wrongly apprehended by the US government. Look Ahead America wants justice for those people who took part in the riot that were from disenfranchised rural areas or that were blue-collar workers that have lost their jobs during the pandemic. They want for all of the charges to be dropped against those who have been indicted by the authorities.
The Justice for J6 rally is scheduled to kick off at 12 PM EST at the West Lawn of the US Capitol Building. Many different people are scheduled to speak at this rally. However, none of the speakers are listed on Look Ahead America's website. Mystery speakers will make this event even more unpredictable.
There are some rules that are mentioned in the above video clip for this rally so that it does not devolve into chaos like the one on January 6.
1. Travel in groups. There is the possibility that counter-protesters will show up as well. Protect yourself at all times.
2. Be respectful to the Look Ahead America security team and to law enforcement. The US Capitol Police will not be caught off-guard like how they were out-manned eight months ago.
3. Do not wear or bring political, candidate, or another organization's paraphernalia. A person would not want to make himself or herself easier to identify after the fact when all of the smartphone videos are plastered over the internet.
4. The Look Ahead America security team will be in red T-shirts. If anyone begins to cause trouble, then flag down a Look Ahead America security member.
Not only will Look Ahead America be holding the Justice for J6 rally in Washington, DC, they will simultaneously be holding three other rallies across the country on the same date.
The Florida Justice for J6 rally is scheduled for this Saturday from 10 AM EST until 11 AM EST at Riverview Park in Sebastian, FL. Apparently, the people in Florida only have an attention span that lasts for about an hour.
The North Carolina Justice for J6 rally will be held at the Charles R. Jonas Federal Building in Charlotte, NC at 10 AM EST.
The Washington Justice for J6 rally will be held at the Department of Justice Building in Seattle, WA at 2 PM EST. Since Look Ahead America is holding one at Washington, DC, they might as well have a rally in the state of Washington as well. Look Ahead America has all of the Washington's covered this Saturday.
The Justice for J6 event will be televised heavily on Saturday so that we will see what happens. Hopefully, the rally-goers will not storm the Capitol like they did on January 6th because the "QAnon Shaman" will not be there leading the protesters to another insurrection. Nevertheless, the tension will be so thick that something is bound to happen. Emotions are still riding high in regards to the General Election this past November.
Please let me know in the comments if you will be attending one of these four rallies on Saturday or if you have ever heard of Look Ahead America.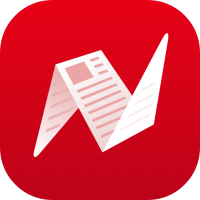 This is original content from NewsBreak's Creator Program. Join today to publish and share your own content.