The first week of the 2021 regular season of the National Football League (NFL) begins tonight with the Dallas Cowboys playing the Tampa Bay Buccaneers, the defending Super Bowl champs.
Are you glad that football is finally back? The start of every NFL season brings back hope to plenty of fans whose favorite teams were extremely woeful last season. Will the new moves turn a pretender into a contender? Will a dominant team go completely off of the rails? Which team will be the surprise team of this season?
All of those questions will be answered over the next few months. However, we need to focus upon starting the season off right by picking which teams will win the first game of the season. Without further ado, here are my picks for Week 1.
Thursday, September 9th
Dallas Cowboys at Tampa Bay Buccaneers. Dallas is looking to bounce back after losing QB Dak Prescott for most of the season. The Buccaneers are seeking to continue where they left off after winning their last eight games last season. Tampa Bay is sitting pretty right now after signing all 22 starters back after winning the Super Bowl. Pick: Buccaneers.
Sunday, September 12th
Jacksonville Jaguars at Houston Texans. The Jaguars are attempting to find respectability once again after going 1-15 last season. Having Trevor Lawrence at quarterback will definitely help. The Houston Texans organization have worked very hard over the past couple of years to become one of the worst franchises in sports history. Pick: Jaguars.
Los Angeles Chargers at Washington Football Team. The high-powered passing offense of the Chargers will be going up against WFT's defense. Something has to give. The bigger issue is that the Chargers defense was not really good last season. Pick: WFT.
Seattle Seahawks at Indianapolis Colts. Over the past two seasons, the Seahawks have started off the season going 2-0. Seattle will look to keep that streak going against the Colts. Pick: Seahawks.
New York Jets at Carolina Panthers. You have to love NFL scheduling because Panthers QB Sam Darnold will be playing his first game at Carolina against his former team. He's going to starch the Jets just like he used to do in practice. Pick: Panthers.
Minnesota Vikings at Cincinnati Bengals. Teams that play their home games in a dome normally do not play well on the road. Pick: Bengals.
Arizona Cardinals at Tennessee Titans. We will see the Cardinals defenders making business decisions whenever Titans RB Derrick Henry is in their vicinity when he is running the ball. Pick: Titans.
San Francisco 49ers at Detroit Lions. These Lions will not be biting kneecaps off. Pick: 49ers.
Pittsburgh Steelers at Buffalo Bills. Buffalo has continued to improve over the last two years, and the Bills look like they will be taking another step towards greatness. Pick: Bills.
Philadelphia Eagles at Atlanta Falcons. Flip a coin on this game. Pick: Eagles.
Cleveland Browns at Kansas City Chiefs. If the Browns could not defeat the Chiefs in the Playoffs last season when Chiefs QB Patrick Mahomes missed the second half due to injury, then how to Browns fans expect Cleveland to win this game with Mahomes at full strength? Pick: Chiefs.
Green Bay Packers at New Orleans Saints. Packers will need to savor this season because this will be the last season Aaron Rodgers and Davante Adams will be on the Green Bay roster. Pick: Packers.
Denver Broncos at New York Giants. Broncos LB Von Miller is back. Pick: Broncos.
Miami Dolphins at New England Patriots. The Patriots are going to be way better than last season because they had three starters and six players that opted out of playing in 2020. Pick: New England.
Chicago Bears at Los Angeles Rams. The Bears had some offensive line issues during the preseason. That is not a good sign with Chicago going against Aaron Donald. Pick: Rams.
Monday, September 13th
Baltimore Ravens at Las Vegas Raiders. The Ravens are hurting at running back so much that they signed has-been Le'Veon Bell. Pick: Raiders.
Please let me know who you think will win in the comments.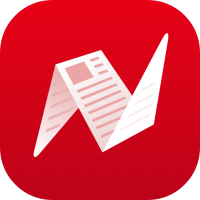 This is original content from NewsBreak's Creator Program. Join today to publish and share your own content.