In conjunction with Vitalant Blood Donation services, the Chicago Sky will be running a blood drive on Sunday, September 5th from 12 PM CST until 6 PM CST. The blood drive will be taking place at the Wintrust Arena located at 200 E. Cermak Road in the Windy City right off of Lake Michigan.
A person saves three lives whenever he or she decides to donate blood. Towards the end of summer, blood banks are at their lowest point throughout the year because most major vehicle accidents happen during the summer.
Also, the city of Chicago is ranked #10 in the United States of America in regards to murder rate. Blood is needed by emergency services in order to potentially save lives from gunshot wounds and from stab wounds. If you watch the news, then you already know that too many people are committing crime within the city of Chicago without any solutions in sight.
If you donate blood on Sunday, then you will receive a free T-shirt from the Chicago Sky and another free T-shirt from Vitalant. You will also be entered into a raffle to win four VIP Lounge tickets to a future Chicago Sky game along with a WNBA autographed basketball signed by WNBA Commissioner Cathy Engelbert. Unfortunately, the date was not given on the tickets you could win.
Here is the link in order to sign up for Sunday's blood drive. After clicking on the "Donate Now" button in the upper right hand corner of the site, you will be asked to enter your zip code and a group code for this event. The group code for this specific blood drive is 050F. After entering the group code, you will then be asked to schedule your appointment time for blood donation.
The entire process will take about thirty minutes. You will have to wear a mask while inside of the Wintrust Arena. After checking in, you will have to fill out a health screening so that you will not pass out while giving a pint of your blood. After donating blood, Vitalant will have refreshments for you that are free of charge so that you will be able to recover. Please do not any hard, physical work for the next two days after donating blood so that you can be fully replenished.
Depending upon the time you schedule your blood donation appointment on Sunday, you would also be able to catch the Chicago Sky's game against the Las Vegas Aces at 2 PM CST since you are already at the venue. Both of these teams are on pace to reach the WNBA Playoffs, so the game should be pretty good.
The Sky and the Aces played against each other Thursday evening with the Aces winning 90-83 in Las Vegas. The Sky will be looking to turn the tables Sunday afternoon in Chicago. Hopefully, you will be there to cheer the Chicago Sky on to victory. Plus, the extra snacks that you will eat during the game will further allow for your body to recuperate after donating blood.
If you plan to donate blood on Sunday, then I would like to thank you in advance. I thank you for choosing to make a difference despite the fact that so many people in life refuse to do so. I thank you for not allowing the mediocre masses that are around you to persuade you to wallow in the mire of average with them. I thank you for deciding to save lives on this planet instead of taking lives from this planet.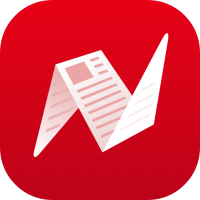 This is original content from NewsBreak's Creator Program. Join today to publish and share your own content.