The Will County Forest Preserve Woods Walk event is back again for the fall season. From September 1 to November 30, contestants must take a trek along at least seven of the ten trails selected by the Will County Forest Preserve in order to receive a Woods Walk hiking medallion.
People will be able to work off some pounds before putting them back on during the Thanksgiving holiday weekend. The trails listed in the Woods Walk challenge range from one and a half miles to four miles, which means that you will be able to walk these trails within the next three months.
The bigger issue would be to actually drive to all of these trails before walking them because Will County is the eleventh largest county in the state of Illinois. Fortunately, you can log in at ReconnectWithNature.org in order to obtain a Woods Walk travel log so that you will be able to schedule your hiking excursions. The travel log will allow for you to document all of the trails that you hike during the fall season.
Here is a list of the ten trails that were picked by the Will County Forest Preserve. All of these trails are open to the public between 8 AM CST and 8 PM CST.
1. Hickory Creek Bikeway to Old Plank Road Trail - Mokena, IL - 3.22 miles. The Hickory Creek Trail is nestled right off of US Route 30 in Mokena.
2. Lake Renwick Preserve Trail - Plainfield, IL - 3.6 miles. The Lake Renwick Preserve is also located on US Route 30 west of US Highway 55.
3. Evans-Judge Preserve - Wilmington, IL - 1.5 miles. The Evans-Judge Preserve is the southernmost trail listed in this Woods Walk Challenge off of Illinois Route 113 in Wilmington. However, this trail is a cake walk compared to the other two trails.
4. Vermont Cemetery Preserve to Normantown Trail - Naperville, IL - 2.95 miles. The Vermont Cemetery Preserve trail begins around 103rd Street west of Illinois Route 59 and goes south to 111th Street.
5. Scout Trail to Plum Creek Greenway Trail - Goodenow Grove Nature Preserve - Beecher, IL - 1.5 miles. The Goodenow Grove Nature Preserve is the along the eastern border of Will County off of Illinois Route 394 in Beecher.
6. Spring Creek Greenway Trail - Joliet, IL - 2.62 miles. The Spring Creek Greenway Trail begins a couple of blocks west of Illinois Highway 355 at US Route 6 and Gougar Road. This trail is near a hospital, which is good to know if you sprain an ankle along this trail. Watch your step!
7. Wauponsee Glacial Trail - Manhattan, IL - 3.4 miles. The Wauponsee Glacial Trail begins along US Route 52 in Manhattan.
8. Thorn Creek Nature Preserve Trail - Park Forest, IL - 1.95 miles. The Thorn Creek Nature Preserve Trail is along Monee Road in Park Forest behind Governors State University.
9. Rock Run Greenway Trail - Crest Hill, IL - 2.93 miles. The Rock Run Greenway Trail begins near the intersection of Theodore Rd and Gaylord Rd in Crest Hill.
10. Trail of the Old Oaks - Channahon, IL - 1.5 miles. The Trail of the Old Oaks is in McKinley's Woods south of US Route 6 in Channahon.
If you do take part of the Woods Walk Challenge, then please have someone else to walk along with you in order to remain safe. The above video advises that you can walk alone if you so desire, but safety should always remain the top priority.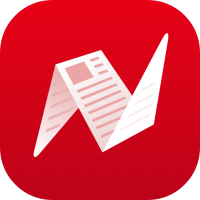 This is original content from NewsBreak's Creator Program. Join today to publish and share your own content.