The 43rd rendering of Corn Fest will take place this weekend in DeKalb, IL. Over the years, Corn Fest has become the biggest summer festival in northern Illinois. Four blocks will be blocked off in the middle of downtown DeKalb with all kinds of activities for all ages over the next three days from August 27th to August 29th.
Corn Fest will take place along Lincoln Highway (Illinois Route 38) between 1st and 4th street. All sorts of food vendors will be located in the area so that you remain full while you are walking around all day. A carnival will be on site for all three days. On Friday, the carnival will be opened from 3 PM CST to 11 PM CST. On Saturday, the carnival will be opened from 11 AM CST to 11 PM CST. For Sunday, the carnival will be opened from 11 AM CST to 6 PM CST.
The carnival will be selling daily and weekend passes for unlimited rides. Daily unlimited passes for Friday afternoon and Saturday afternoon will be $27, while the price for unlimited rides on Sunday will be $30 as they look to squeeze extra dollars out of people on the last day of Corn Fest. A special weekend megapass will be for $55.
The main event of the Corn Fest occurs Saturday afternoon between 11 AM CST and 2 PM CST. The Chuck Siebrasse Corn Boil will take place at the corner of 4th Street and Lincoln Highway. During those three hours, volunteers will be passing out free steamed sweet corn. Free food is always the best food.
Along with the carnival, there will be a Kids Fest area for children to enjoy. The kids will be able to expend all of their energy because there will be a rock climbing wall on the premises. Northern Illinois University (NIU) will also have a STEM (Science, Technology, Engineering, and Math) interactive booth at Kids Fest where children will be able to learn more about these four topics.
The Kishwaukee YWCA will also be hosting an Art Fest in the Kids Fest area where children can take part in different activities. A face painter will be on site as well.
Between 2nd and 3rd Street on Locust Street, a Craft Fest will be set up there all weekend. Vendors will be selling their unique arts and crafts. You could possibly find the missing decorative piece so that your living room will have some pizzazz.
On Saturday, there will be a Bags Tournament near the soundstage because a Corn Fest would not be complete without some cornhole. Watch who will become the best bags team in northern Illinois.
The Sound Stage and the Beer Garden will be open all three days with weekend admission prices at $25, while the daily passes will be $10. Twelve different bands will be rocking out at Corn Fest over the weekend.
The main event on the Sound Stage on Friday will be 7th Heaven. 7th Heaven continues to be one of the best '70's and '80's bands in the Midwest. They also do originial music as well as their albums have previously reached the Billboard charts nationwide. They will be at the Sound Stage from 9 PM CST until 11 PM CST on Friday evening. 7th Heaven is one of the best cover bands that I have ever heard in person.
The main event on the Sound Stage on Saturday evening from 9 PM CST until 11 PM CST will be Hi Infidelity. Hi Infidelity is an 80's cover band that rocks it out all throughout the Midwest.
The main event for Sunday afternoon at the Sound Stage will be country music legend Eddie Montgomery of Montgomery Gentry. Montgomery Gentry has been making country music hits for over 20 years.
After reading all of this, please let me know in the comments whether or not you are ready for Corn Fest.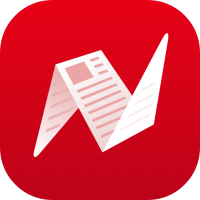 This is original content from NewsBreak's Creator Program. Join today to publish and share your own content.