The Union of European Footballers Association (UEFA) held their annual Group Stage Draw at the UEFA Headquarters in Nyon, Switzerland. The event was hosted by Pedro Pinto and Laura Wontorra. The legends that helped with the draw were former Chelsea players Branislav Ivanovic and Michael Essien.
During the draw, UEFA handed out the awards for the previous season. The UEFA President's Award went to the medical staff in Copenhagen along with Danish captain Simon Kjaer for helping to revive Christian Eriksen after he collapsed in Denmark's EURO 2020 match against Finland.
Kjaer was able to turn Eriksen on his back as the physicians rushed out to resuscitate Eriksen. Kjaer then had the players form a circle around the doctors so that they were able to have some sort of privacy while working on Eriksen. Fortunately, Eriksen did not die.
Here are the names of all of the medical staff honored from that day: Mogens Krutzfeldt, Frederik Flenstead, Anders Boesen, Peder Ersgaard, Jens Kleinefeld, Valentin Velikov, Morton Skjoldager, Morton Boesen.
Here are the rest of the awards that UEFA presented this evening.
Men's Goalkeeper of the Year: Edouard Mendy - Chelsea.
Women's Goalkeeper of the Year: Sandra Panos - Barcelona.
Men's Defender of the Year: Ruben Dias - Manchester City.
Women's Defender of the Year: Irene Paredes - Barcelona.
Men's Midfielder of the Year: N'golo Kante - Chelsea.
Women's Midfielder of the Year: Alexia Putellas - Barcelona.
Men's Forward of the Year: Erling Haaland - Borussia Dortmund.
Women's Forward of the Year: Jennifer Hermoso - Barcelona.
Men's Coach of the Year: Thomas Tuchel - Chelsea.
Women's Coach of the Year: Lluis Cortes - Barcelona.
Men's Player of the Year: Jorginho - Chelsea.
Women's Player of the Year: Alexia Putellas - Barcelona.
Without further ado, here are the results of the eight groups that will make up the Champions League Group Stage for this season. The first day of matches will begin on Tuesday, September 14. All of the 32 teams will look to advance to the Champions League Final on Saturday, May 28, 2022 in St. Petersburg, Russia.
Group A: Manchester City (ENG), Paris-St. Germain (PSG) (FRA), Red Bull Leipzig (GER), Club Brugge (BEL).
Group B: Atletico Madrid (ESP), Liverpool (ENG), FC Porto (POR), AC Milan (ITA).
Group C: Sporting Club (POR), Borussia Dortmund (GER), AFC Ajax (NED), Besiktas JK (TUR).
Group D: Inter Milan (ITA), Real Madrid (ESP), Shakhtar Donetsk (UKR), FC Sheriff Tiraspol (MDA).
Group E: Bayern Munich (GER), FC Barcelona (ESP), SL Benfica (POR), Dynamo Kyiv (UKR).
Group F: Villareal CF (ESP), Manchester United (ENG), Atalanta (ITA), BSC Young Boys (SUI).
Group G: LOSC Lille (FRA), Sevilla (ESP), Red Bull Salzburg (AUT), VFL Wolfsburg (GER).
Group H: Chelsea (ENG), Juventus (ITA), FC Zenit (RUS), Malmo FF (SWE).
The new seeding that UEFA utilized for the first time in this draw has made this Group Stage Draw the best one in its illustrious history. Instead of going strictly based upon power rankings over the previous years, the top eight clubs were determined by who won their respective domestic leagues and by who won the Champions League (Chelsea) and the Europa League (Villareal) last season.
The match-ups in this Group Stage are tantalizing. Manchester City will have their hands full now after Lionel Messi signed with PSG this summer. Atletico Madrid and Liverpool were in the same group two seasons ago with Atletico Madrid winning the group. Plus, Porto and AC Milan are also in Group B, which appears to be the toughest group on paper from top to bottom.
Any team could win Group C or Group G. Both of those groups are wide open. In Group D, Inter Milan, Real Madrid, and Shakhtar Donetsk are once again in the same group. Last season, Real Madrid eked out the Group win. The last time we saw Bayern play Barcelona, Munich put eight goals on the Catalans. Villareal just defeated Manchester United to win the Europa League back in May.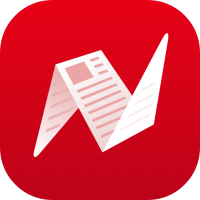 This is original content from NewsBreak's Creator Program. Join today to publish and share your own content.