Symerton, IL is the smallest village in Will County with a population of around 160 people. Although the size of this village may be little, they really know how to throw a party. For the weekend of August 20th to August 22nd, the town will be holding the Symerton Homecoming at Symerton Tap & Grill. Festivities will begin every day at 12 o'clock PM CST.
You missed a good time Friday evening at Symerton Tap & Grill because rock cover band Sticky Scissors performed live. Sticky Scissors hails from Northwest Indiana and they play gigs all throughout the Midwest region. More of their covers are usually 60's rock. Here is what you missed out on when they did a cover of The Beatles 'A Little Help from My Friends,' which was also the theme song for 'The Wonder Years.'
On Saturday and Sunday afternoon, there will be bouncy houses set up in the parking lot of Symerton Tap & Grill so that the children will have a place to play. Once they are tuckered out from jumping around all day, then everyone in the family will have a chance to either partake of the food from Symerton Tap & Grill or from the Mr. K's Chuckwagon that will be in the parking lot as well.
Mr. K's Chuckwagon is a food truck that travels around to different fairs throughout the summer. They are known for their specialty sandwich known as the Sirloin Bits sandwich. Juicy chunks of sirloin steak on a bun sounds pretty scrumptious. You can also add mushrooms and/or cheese sauce at an extra price.
The Will County Health Department will have a COVID-19 vaccination mobile van in the parking lot of Symerton Tap & Grill as well from 12 PM CST until 4 PM CST. Anyone that receives a COVID-19 shot will receive free admission and parking passes to Six Flags Great America in Gurnee, IL.
The April Reign Band will perform at 7 PM CST at Symerton Tap & Grill. The April Reign Band is one of the best rock bands in the Midwest that does rock music covers from the 1980's and original rock music. 80's rock music never disappoints.
The extravaganza continues on Sunday at high noon with an antique tractor pull. You may be asking yourself right now, "What in the world is a tractor pull?" Well, a tractor pull is a motorsport competition to see which machine is the strongest.
A weighted sled is attached to the tractor. The tractor that pulls the sled the furthest distance is considered to be the winner. An antique tractor is a tractor that has not been modified after the tractor has been bought by the owner. Basically, it's a macho sport to prove who has the best tractor.
After the antique tractor pull is complete, there will be a kiddie tractor pull at 2 PM CST. Children between the ages of 4 and 11 that have been practicing on their kiddie tractor will be able to show off their driving skills to the public. Seeing children pulling a sled while driving a John Deere Kid Pedal Tractor is different.
The final act of the Symerton Homecoming will be the Alex Hoffer Band also at 2 PM CST on Sunday. The Alex Hoffer Band is a group from Chicago, and they have been travelling all around the country with their music. They play original music, and they have sound sort of like the Dave Matthews Band.
If you are looking for some good old country fun, then check out the Symerton Homecoming located at 18332 W. Commercial Avenue, Wilmington, IL 60481.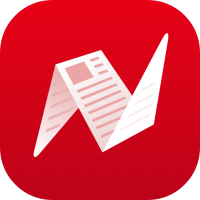 This is original content from NewsBreak's Creator Program. Join today to publish and share your own content.