The Joliet Slammers are back in town this weekend with a Frontier League weekend tilt against the Windy City Thunderbolts at DuPage Medical Group Field in downtown Joliet. It's now or never for the Slammers (27-46) who are eleven and a half games back in the Central Division with about two weeks to go in the season.
The Slammers must win each and every game for the rest of the season or their aspirations for postseason play will be dashed. This series is also critical for the Thunderbolts (34-40), who are tied for second in the Central Division at five games back. Wins for the Thunderbolts would move Windy City closer to first place.
During this weekend series, the Joliet Slammers will be throwing some awesome promos. Here is the look at the weekend promos.
Friday, August 20 - Princess Night - 7:05 PM CST
Friday Night will be Princess Night at DuPage Medical Group Field. Princesses will be on the concourse throughout the game taking pictures. Bring your daughters to Princess Night. Any girl that dresses up like a princess will receive a free soda voucher. After the game, there will be a fireworks display.
Saturday, August 21 - Elvis impersonator John Lyons - 6:05 PM CST
After Saturday's game, the season's Concerts on the Concourse series will continue with Elvis impersonator John Lyons. Lyons tours the Midwest singing the classics that we know and love in jumpsuits that Elvis Presley made so popular during the 1970's. If you like Elvis Presley songs, then you would enjoy this concert. He has many events lined up, so that lets you know that he does a pretty good Elvis tribute.
You might hear classics like Love Me Tender, Jailhouse Rock, and Blue Suede Shoes. Check out the video because he even looks sort of like Elvis with all of the gear on. He has to be good to have YouTube videos of him made. Viva Las Vegas!
Sunday, August 22 - What we missed in 2020! - 1:05 PM CST
The promo for Sunday is What we missed in 2020 day. This day will be an opportunity to be with all of your family and friends that you were not able to be around with in 2020. The game can be used to catch up on all the time you missed by being away from your family and friends.
If you have some extra time this weekend, then check out a Joliet Slammers baseball game this weekend. The Slammers really need your support because they need a sweep in order to stay in contention for a postseason berth.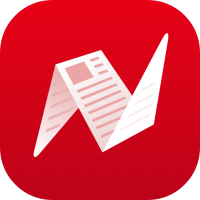 This is original content from NewsBreak's Creator Program. Join today to publish and share your own content.