After the franchise changed their name to the Washington Football Team, the team finally achieved some good fortune by winning the NFC East Division with a losing record of 7-9. However, injuries at the quarterback condition led to their close loss in the first round of the NFL Playoffs to the eventual Super Bowl champion Tampa Bay Buccaneers.
Now, the Washington Football Team needs to improve throughout the squad in order to repeat as division champs. Fortunately, the Football Team in the nation's capital had ten picks to work with in this NFL Draft. Here is a quick glimpse at who they selected.
Round 1, Pick 19: Jamin Davis - LB - Kentucky (6'3 1/2", 234 lbs). Davis played at inside linebacker for the Wildcats and led the team with 102 tackles. He also had four tackles for loss along with three interceptions. He has the instincts to make plays no matter what the offense runs. He will compete to start at inside linebacker for WFT.
Round 2, Pick 19: Sam Cosmi - OT - Texas (6'6", 314 lbs). Cosmi has started at left tackle and at right tackle in college for the Longhorns over the past three years. Cosmi will add depth to the offensive tackle position with an opportunity to see plenty of playing time.
Round 3, Pick 10: Benjamin St-Juste - CB - Minnesota (6'0", 202 lbs). St-Juste had three pass breakups while playing in half of the season last year. He had 10 pass breakups in 2019. He has the ability to disrupt pass plays, so he adds depth to the secondary.
Round 3, Pick 19: Dyami Brown - WR - North Carolina (6'1", 189 lbs). Brown had over 1,000 receiving yards in back to back seasons for the Tar Heels while averaging 20 yards per reception. Brown adds another deep threat at the wide receiver position.
Round 4, Pick 19: John Bates - TE - Boise State (6'5", 250 lbs). Bates did not have great stats at Boise State, but he has the size to be developed at the next level.
Round 5, Pick 15: Darrick Forrest - S - Cincinnati (5'11 1/2", 206 lbs). Forrest had two interceptions for the Bearcats last season. Forrest will add even more depth to the secondary.
Round 6, Pick 41: Camaron Cheeseman - LS - Michigan (6'4", 237 lbs). Cheeseman was the long snapper for the Wolverines from 2017 to 2019, but he opted out of the 2020 season. Fortunately, his snaps were not too cheesy because he will more than likely become the long snapper for WFT.
Round 7, Pick 12: Will Bradley-King - DE - Baylor (6'3 1/2", 252 lbs). Bradley-King brought pressure all season long for the Bears (3.5 sacks, 5.5 tackles for loss, 4 pass breakups). He adds depth to the defensive end position.
Round 7, Pick 19: Shaka Toney - OLB - Penn State (6'2 1/2", 242 lbs). Toney led the Nittany Lions last season with five sacks and 7.5 tackles for loss. He could see some time on passing downs rushing from the edge.
Round 7, Pick 31: Dax Milne - WR - BYU (6'1", 193 lbs). Milne had a good season for the Cougars last season (70 receptions, 1,188 yards, 8 TD). He will need to have a good preseason in order to make the squad.
Grade: The Washington Football Team addressed their depth issues except at the one position that was necessary for the team to continue to flourish. WFT absolutely had to draft a quarterback, but they chose not to even though they had 10 picks in this Draft. For that reason, I give WFT a C- grade.
All stats are from NFL.com.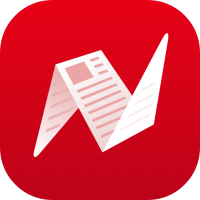 This is original content from NewsBreak's Creator Program. Join today to publish and share your own content.