The Tennessee Titans will look to repeat as AFC South Division champions while also seeking to improve upon an 11-5 record this upcoming season. However, the Titans will have to work on fixing their secondary which was torched all season long if they want to remain a Super Bowl contender.
Fortunately, the Titans had eight picks in this year's National Football League Draft (NFL) so that they could address this situation. Here is a quick look at who Tennessee selected.
Round 1, Pick 22: Caleb Farley - CB - Virginia Tech (6'2", 197 lbs). Farley dropped a little in this draft because he opted out of last season and because he obtained a back injury while training for Virginia Tech's Pro Day. Nevertheless, his 2019 season proved that he was one of the best cornerbacks in this Draft (4 interceptions, 16 pass breakups). Plus, the Hokies defense was trash without him playing last season. His height allows for Farley to break up plenty of passes. If he is back to health, then he will start for the Titans.
Round 2, Pick 21: Dillon Radunz - OT - North Dakota State (6'4", 301 lbs). Radunz will add depth to the Titans offensive line at either tackle or guard.
Round 3, Pick 29: Monty Rice - LB - Georgia (6'0", 233 lbs). Rice created havoc in the interior for opposing offenses after having four tackles for loss and two forced fumbles at inside linebacker. He dropped in this Draft due to injury, but if he is healthy, then he will have a chance to start for the Titans.
Round 3, Pick 37: Elijah Molden - CB - Washington (5'9 1/2", 192 lbs). Molden had one pass breakup and one interception during a shortened season. His true potential was actually shown in 2019 when he led the Huskies in tackles with 79 along with 4 interceptions and 13 pass breakups. He has the instincts to make plays in the defensive backfield. He also should see plenty of time in the Titans revamped secondary.
Round 4, Pick 4: Dez Fitzpatrick - WR - Louisville (6'2", 208 lbs). Fitzpatrick caught 43 passes last season, but led the Cardinals in yardage with 833 receiving yards while also securing three touchdowns. He will probably not see a lot of time on the field since the starting wide receivers are A.J. Brown and Julio Jones, so he will be given time to develop.
Round 4, Pick 30: Rashad Weaver - DE - Pittsburgh (6'4", 259 lbs). Weaver consistently brought pressure against offenses last season with 7.5 sacks, 14.5 tackles for loss, and three forced fumbles. Weaver should see some time as a rusher on passing downs for Tennessee.
Round 6, Pick 21: Racey McMath - WR - LSU (6' 2 1/2", 211 lbs). Although McMath has one of the coolest names for a wide receiver in NFL history, he also will be given time to develop.
Round 6, Pick 31: Brady Breeze - S - Oregon (6'0", 197 lbs). Breeze opted out of the 2020 season, but he returned an interception and two fumble recoveries for touchdowns in 2019. His ability to make plays in the backfield will add depth to the Titans secondary.
Grade: The Titans did what they had to do by drafting Farley in the first round because fixing the secondary is a priority for Tennessee. The Titans always have to add depth to the offensive line due to the amount of times Tennessee runs the ball. All of the defensive picks were great because they all play with a focus on disrupting the offense as much as possible. The grade I give is a B-.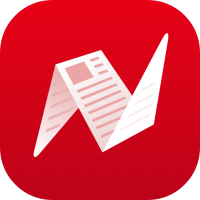 This is original content from NewsBreak's Creator Program. Join today to publish and share your own content.