Since the Summer Olympics ended this past weekend, you now have some extra free time this week. Why not spend some of that time relaxing in the park before summer ends?
The Chicago Park District will be hosting Movies in the Parks this week at various parks throughout the city of Chicago. This season is the 20th season that classic movies and current blockbusters have been displayed in the Movies in the Parks series.
Here is a look at this week's schedule. All movies will start at approximately 8:15 PM CST. Bring a lawn chair and some snacks because there could be a chance that the facilities could be closed at the particular park you choose to visit. Please call the park supervisor ahead of time in order to find out whether or not the facilities will be open or closed.
Tuesday, August 10th
The Goonies - John McGuane Park - 2901 S. Poplar Avenue. This classic from 1985 is about a group of kids that find a treasure map. Then, they go on an adventure to find the pirate's treasure. Plenty of laughs and adventure abound in this movie. This movie is one of the best movies that was made by Steven Spielberg. This movie sparked the movie career of actors Josh Brolin, Corey Feldman, and Sean Astin. Plus, the soundtrack was done by Cyndi Lauper at the height of her musical career. The main video from the soundtrack "The Goonies 'r' Good Enough" was filled with cameos from wrestling superstars Captain Lou Albano, Classy Freddie Blassie, Roddy "Rowdy" Piper, The Fabulous Moolah, Nikolai Volkoff, and the Iron Sheik.
Tom & Jerry - Murray Tuley Park - 501 E. 90th Place. The iconic cat and mouse cartoon duo are the stars of this movie that was released earlier this year. In the movie, Tom and Jerry take their shenanigans to New York City.
Wednesday, August 11th
Onward - Park No. 571 - 2754 S. Eleanor Street. Onward is about an animated film about elves learning how to cast spells so that they will be able to see their dead father one more time. They need to cast a spell on the city of Chicago in order to find a name for Park #571. All of the other parks are named after somebody. Please send your name suggestions to the Chicago Park District.
Field of Dreams - Amadeus Mozart Park - 2036 N. Avers Avenue. Before watching the Chicago White Sox go up against the New York Yankees on Thursday night at the actual Field of Dreams in Dyersville, Iowa, you can see the classic baseball movie the night before at Mozart Park. "If you build it, they will come."
Thursday, August 12th
Lean on Me - Robert Lindblom Park - 6054 S. Damen Avenue. Lean on Me is a biographical movie based upon former Eastside High School Principal Joe Clark in Paterson, New Jersey. He was able to turn the school around when he was the principal with his own methods that allowed for the students to learn instead of staying a bunch of knuckleheads.
The War with Grandpa - Clarendon Community Center Park - 4501 N. Clarendon Avenue. The War with Grandpa is a comedy that was released last year in Robert DeNiro plays as a grandfather who moves into his daughter's house and forces her son to the attic. As revenge, his son declares war on his grandfather. They play pranks on each other throughout the entire movie. Hilarity ensues.
Friday, August 13th
Creature from the Black Lagoon - Holstein Park - 2200 N. Oakley Avenue. The Creature from the Black Lagoon is a horror film classic from the 1950's. The reason why the movie is a classic is because this movie was one of the first movies that was filmed in 3D. You will have to bring out the old 3D red and blue glasses for this one.
Playing with Fire - Eugene Field Park - 5100 N. Ridgeway Avenue. Playing with Fire is a 2019 film starring John Cena, Keegan-Michael Key and John Leguizamo as three smokejumpers in California that have to watch after three children after an accident.
Saturday, August 14th
Casablanca - Lake Shore Park - 808 N. Lake Shore Drive. Casablanca is one of the best classic movies that was ever made which stars Humphrey Bogart and Ingrid Bergman. Everybody knows this classic quote from the movie, "Here's looking at you, kid!"
Black Panther - Big Marsh Park - 11559 S. Stony Island Avenue. This superhero movie from Marvel became the highest grossing movie at the time when we were all able to learn about Wakanda.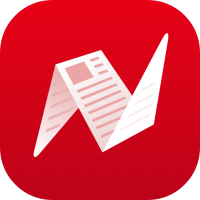 This is original content from NewsBreak's Creator Program. Join today to publish and share your own content.