The Will County Department of Health is going all in this month in attempting to have more people vaccinated for COVID-19. Pop-up vaccine clinics will be going mobile to the community for the entire month of August at various events throughout Will County.
These pop-up vaccine clinics will be offering a worthwhile incentive for those who choose to take the coronavirus vaccine. Whoever takes the COVID-19 vaccine at one of the various pop-up clinics in Will County will receive free admission tickets to Great America in Gurnee, IL.
To anyone that has gone to Six Flags Great America recently, you know how much money you would be saving because weekend admission passes run for $39.99 apiece. The thinking here is that a person can obtain the COVID-19 vaccine and then be able to take their family on their last summer getaway. Plus, the money saved on admission passes would definitely go towards paying the $25 for regular parking and paying $20 apiece for food.
The pop-up COVID-19 vaccine clinics will be at two separate events this Saturday. The first event will be at the Salvation Army in Joliet from 10 AM CST to 3 PM CST. This free extravaganza will be sponsored by the Salvation Army and the Will County Mobilizing for Action through Planning and Partnerships (MAPP) Collaborative.
All walk-ins will be welcome throughout the day or you can set up an appointment through the COVID-19 Health Equity and Access Response Team (HEART). You can plan an appointment for Saturday at this link.
Anyone who is vaccinated at this event will not only receive tickets to Six Flags Great America, but he or she will receive a raffle ticket and free food from the Blue Smoke BBQ food truck that will be on the premises. A gift card will be raffled off every 15 minutes throughout the five hours. That would give a person 20 chances to win a gift card. However, the amount of the gift cards was not listed. Also, I do not know anyone that would turn down some free BBQ.
In conjunction with this vaccination event, the Salvation Army will also be running a Back to School event from 10 to 3. All children that show up to the event will receive a school backpack filled with supplies. The price of the school supplies alone will save families some money throughout the school year. As parents know, the cost for pencils, pens, and paper that children lose over the next nine months accumulates rather quickly.
The Northern Illinois Food Bank will also be distributing a free food box to anyone who shows up to the event. A child cannot focus on his or her school work on an empty stomach.
The other event where the pop-up vaccine clinic will be located is the Farm and Barn Fest at Yunker Park in Mokena, IL from 11 AM CST to 5 PM CST. Admission to the event sponsored by the Mokena Community Park District and parking will be free. Anyone who chooses to be vaccinated will receive free tickets to Six Flags Great America while supplies last.
There will be free games for children along with performances from Jung's Taekwondo and from Cloggin Craze. If you are a fan of martial arts or a fan of Irish dancing, then you will enjoy the performances. Also, there will be a flea market from 11 AM CST to 3 PM CST where you will be able to find one-of-a-kind crafts and antiques that may tickle your fancy.
Then, the Fest will be adults only from 5 PM CST to 10 PM CST where there will be band performances from local acts C.K. and the Gray and The Ethan Bell Band. C.K. and the Gray is a cover band which covers current pop, country, and classic rock songs. The Ethan Bell Band is a local country band that does their own music. They have the potential to hit the national scene within the next few years.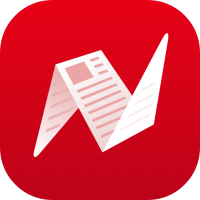 This is original content from NewsBreak's Creator Program. Join today to publish and share your own content.