If you are looking to do something this weekend, but are not willing to deal with the all-encompassing traffic to and from the Chicago Auto Show, then I have an alternative for you and your family. The Joliet Slammers minor league baseball team will be having a four-game home stand from Thursday, July 15 to Sunday, July 18.
Although the Slammers are in last place in the Central Division with the worst record at this moment in the independent Frontier League at 15-27, the team is only seven and a half games back from first place. A four-game winning streak could put Joliet right back into contention.
On Thursday and Friday, the Slammers will be playing against the Schaumburg Boomers (23-20) in a two-game series. The Boomers are currently in a first-place tie in the Central Division with the Lake Erie Crushers. A couple of wins here would put the Slammers into third place. Plus, you would be able to heckle Schaumburg players all game by yelling "OK, Boomer!" for nine innings straight.
On Saturday and Sunday, Joliet will be playing another two-game series against the Gateway Grizzlies (17-27). The Grizzlies are in last place of the West Division. You could be there in order to see the Slammers possibly start a midseason run that puts them into the playoffs at the end of the season.
However, the primary reason to go to a minor league baseball game is for the promotions. Here is a list of promotions for each game.
Thursday, July 15th - 7:05 PM CST
First Responder Night - Thursday will be First Responder Appreciation Night at DuPage Medical Group Field in downtown Joliet. Any first responder that shows their ID at the box office will receive a free ticket to watch the Slammers against the Boomers.
Thirsty Thursday Night - On Thirsty Thursday Night, the drink specials are $2 draft beers and $4 mixed drinks. It's not a coincidence that Thirsty Thursday Night corresponds with First Responder Night since nearly one in four police officers in the USA suffer with alcohol abuse and alcoholism. Let us just say that Officer Friendly might be too friendly on Thursday night. Also, the first 100 fans will receive a free pint glass.
Friday, July 16th - 7:05 PM CST
Irish Night - Friday will be dedicated to the Irish on Irish Night. Corned beef and cabbage will be served with a performance by Irish dancers after the game followed by fireworks. If you go on Friday night, then be prepared to hear even more excuses from people about Conor McGregor's loss last Saturday.
Saturday, July 17th - 6:05 PM CST
SlammerDay Night Live/Concerts on the Concourse - Performance by Coco Hawley. Live from Joliet, it's SlammerDay Night Live. After the game, Joliet Slammers employees will be performing classic Saturday Night Live (SNL) skits. I do not know which skits that they will do, but they have to do a "Hanz & Franz" skit.
After the skits are finished, professional singer Coco Hawley will perform. For the past six years, Hawley has been performing at nursing homes throughout the country. During the pandemic last year, she rented a cherry picker to uplift the elderly during the trying times. On Saturday, she will be singing live from the concourse without a cherry picker.
Sunday, July 18th - 1:05 PM.
Pokemon Go Day - There will be a Pokemon Go event after the game. The Slammers will set up group raids and lures all over the field so that you and your family will be able to catch them all.
If you are looking to go to any of these games, then you can check out all of the information from the Joliet Slammers website.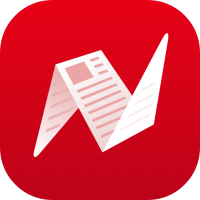 This is original content from NewsBreak's Creator Program. Join today to publish and share your own content.