The Miami Dolphins brought themselves back to respectability by going 10-6 last season. However, the American Football Conference (AFC) was so stacked last season that the Dolphins missed out on qualifying as a Wild Card for the National Football League (NFL) Playoffs.
Now, the Dolphins must find some players that will be the missing links that will guarantee that Miami makes the NFL Playoffs next season. Fortunately, Miami was proactive in the 2021 NFL Draft by having two first-round picks and two second-round picks because this draft class is one of the deepest classes talent-wise in quite some time. Here is who the Dolphins selected in the 2021 NFL Draft.
Round 1, Pick 6: Jaylen Waddle - WR - Alabama (5' 9 1/2", 180 lbs). Waddle has the type of speed that can change the outcome of a game at any moment. He would have went even higher in this draft if he did not miss six games last season due to a broken ankle. Even in half of a season, Waddle finished with 591 receiving yards and four TD's. The statistics project that he would have been a 1,000 yard receiver if not for the injury. Adding him to an already deep receiving corps means that he will be seeing open looks all season long.
Round 1, Pick 18: Jaelan Phillips - DE - Miami (FL) (6' 5 1/2", 260 lbs). Phillips was one of the best pass rushers in college football last season with 8 sacks and 15.5 tackles for loss. He has the type of ability to make an impact right now at defensive end. He will definitely compete for a starting defensive end spot because he can disrupt opposing offenses against the run and against the pass.
Round 2, Pick 4: Jevon Holland - S - Oregon (6' 1", 207 lbs). Holland dropped to the second round because he opted out of the 2020 season, but is effective against the run and the pass (66 tackles, 4 INT, 4 pass breakups). He should see plenty of time in the Dolphins secondary at strong safety.
Round 2, Pick 10: Liam Eichenberg - OT - Notre Dame (6' 6", 306 lbs). Eichenberg started for the past three seasons at left tackle for the Fighting Irish. He should see plenty of time for Miami at either tackle position on the offensive line.
Round 3, Pick 18: Hunter Long - TE - Boston College (6' 5", 254 lbs). Long was one of the best pass-receiving TE's in college football last season (57 receptions, 685 yds, 5 TD). Long should see some time on passing downs and in red zone situations.
Round 7, Pick 3: Larnel Coleman - OT - Massachusetts (6' 6", 307 lbs). Coleman started at left tackle and at right tackle at UMass over the past three seasons. Coleman's versatility at either tackle spot will add depth to the Dolphins offensive line.
Round 7, Pick 17: Gerrid Doaks - RB - Cincinnati (5' 11", 228 lbs). Doaks had a solid year last season for Cincy (673 rushing yards, 7 rushing TD, 202 receiving yards, 2 receiving TD). With his size and his low center of gravity, he could see some time in short-yardage situations as the third running back on the Dolphins depth chart.
Grade: Miami Dolphins fans should be ecstatic about how the organization really went for broke in this draft. Miami traded away their fourth, their fifth, and their sixth round picks in order to have an extra pick in the first two rounds. Waddle makes the offense more electrifying, while adding Phillips and Holland will help out the Dolphins defense. The grade I give is a B+.
All stats are from NFL.com.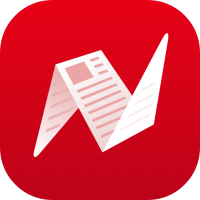 This is original content from NewsBreak's Creator Program. Join today to publish and share your own content.