The Los Angeles Chargers had one of the strangest seasons in NFL history. Although the Chargers finished 7-9, seven of their losses were by eight points or less. The game management was astronomically atrocious throughout the entire season, which is why head coach Anthony Lynn was fired.
The team appeared that they were going to be in playoff contention after winning their first game of the season over the Cincinnati Bengals. However, the Chargers team doctors almost killed starting quarterback Tyrod Taylor when they collapsed his lung while injecting him with a pain-killer for cracked ribs. Reiterating this fact again, they collapsed his lung during a pandemic in which the key to life and death at this time is healthy, functioning lungs.
Then, rookie QB Justin Herbert was forced to start. Although he threw the ball way better than expected, the Chargers stumbled to a 3-9 record. However, the Chargers won their last four games which gives the team the momentum for this upcoming season.
With new head coach Brandon Staley, the Chargers are looking to have a winning season this time around. However, they need to find some players that will get them over the hump in the fourth quarter instead of finishing second in close games last season. Here is a look at who Los Angeles selected in this year's National Football League (NFL) Draft.
Round 1, Pick 13: Rashawn Slater - OT - Northwestern (6'4", 304 lbs). Slater played at right tackle and at left tackle in college, and he should start right away at left tackle. He opted out of the 2020 season, but his play in 2019 was so good that he still was drafted in the first round. His technique against the pass rush is extraordinary. He will be the perfect fit in what will be a very pass-happy offense.
Round 2, Pick 15: Asante Samuel, Jr. - CB - Florida State (5'10", 180 lbs). Samuel, Jr. should see some time in the defensive backfield rotation. His play was solid on a Florida State team that was uncharacteristically horrible last season (3 interceptions, 6 pass break-ups). Adding a high-level defensive back is absolutely a must with the receiving crews the Chiefs, the Raiders, and the Broncos possess.
Round 3, Pick 14: Josh Palmer - WR - Tennessee (6'1", 210 lbs). Palmer is a deep-ball threat that should see some time in the wide receiver rotation (13.3 yards per reception, 4 TD's). He will actually be better in the pros because the quarterbacking at Tennessee has not been that good over the past few years. (I couldn't resist volunteering that statement.)
Round 3, Pick 34: Tre McKitty - TE - Georgia (6'4", 246 lbs). McKitty was not able to have a productive season due to playing with an injury for the entire season. He is a pass-receiving tight end that could see some time after Hunter Henry signed with the Patriots during the offseason.
Round 4, Pick 13: Chris Rumph II - OLB - Duke (6'3", 244 lbs). Rumph II was one of the best pass rushers in the ACC with eight sacks and 12.5 tackles for losses. He is a willing tackler as well with 53 tackles last season. Rumph II should see some time at either outside linebacker or as a defensive end depending on which defensive scheme the Chargers wants to implement.
Round 5, Pick 15: Brendan Jaimes - OT - Nebraska (6'5", 298 lbs). Jaimes started all four years at Nebraska at both tackle positions. He will add depth to the offensive line.
Round 6, Pick 1: Nick Niemann - LB - Iowa (6'3", 234 lbs). Niemann led the Hawkeyes last season in tackles with 77. He will add depth at inside linebacker.
Round 6, Pick 14: Larry Rountree III - RB - Missouri (5'11", 211 lbs). Rountree III will compete for carries at backup RB (972 rushing yards, 14 TD). He could see some time around the red zone due to his knack of scoring touchdowns.
Round 7, Pick 13: Mark Webb - S - Georgia (6' 1 1/2", 207 lbs). Webb will add more depth to the secondary at strong safety (1 interception, 2 pass breakups).
Grade: Drafting Slater was a necessity in protecting Herbert for the rest of this decade. Adding Samuel, Jr. and Rumph II will make the defense better. A majority of these picks have the potential to be productive based upon how fast they develop in the NFL. I give the Chargers a B-.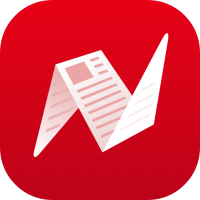 This is original content from NewsBreak's Creator Program. Join today to publish and share your own content.