Duane E. Buckner III, 21, entered a guilty plea to third-degree murder on Friday and was sentenced almost immediately after. He is one of the two men charged for the late 2020 murder of DayQuan Holloway Sr. He also plead guilty to two other charges: firing a gun into an occupied building and carrying a firearm without a license. Buckner is facing 25-50 years in prison, being credited with the 320 days he has already served. Sentenced by Judge David Ridge, Buckner is also required to pay $6,500 in restitution as part of that sentence.
The investigation originated when police were called to the 800 block of Walnut St. at approximately 12:20 am on Sept. 27, 2020. Holloway was found inside with a single gunshot wound to the chest, and later died as a result of those injuries. Police also say they found shell casings and multiple bullet holes at the scene. One of the bullets fired went through a home nearby, nearly hitting a sleeping person.
Police reported that evidence along with witness interviews identified Buckner and Tajh D. Easter as the homicide suspects. Easter has also been charged with multiple crimes along with homicide, and is currently awaiting trial.
For DayQuan, his family states he enjoyed dancing, writing rhymes, and spending time in the recording studio; however, his biggest joy was spending time with his family, especially his two young children. DayQuan was known for his fashionable style and his large sneaker collection. He also enjoyed football and was an avid Chicago Bears fan. (Source: https://www.pittsfuneralhome.com/obituary/dayquan-strap-holloway-sr)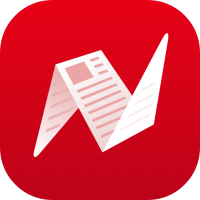 This is original content from NewsBreak's Creator Program. Join today to publish and share your own content.