Every city has its own style of pizza, but pizza in Chicago takes on a life of its own. We pride ourselves on our crust, our cheese, and our sauce. Everyone has their favorite spot, and arguments can break out over who does it best. Below, we list our three go-to spots when taking our out-of-town friends out for pizza in Chicago.
Spacca Napoli Pizzeria
Spacca Napoli will transport you to the Italian Coast with their beautifully thin-crust Neapolitan-style pizza. We love this Ravenswood gem and often celebrate special occasions here. A few years ago, our friend from New York was visiting, and we took her to Spacca for dinner. She raved about the pizza and claimed it was the best pizza she had ever had. If that doesn't end the Chicago vs. New York pizza debate, we don't know what will!
What makes Spacca so unique? They are a part of the True Neapolitan Society which means they go through special training to make this style of thin-crust pizza. And to be a part of the association, you have to have specialty woodfire pizza ovens to obtain the perfect crust and flavor of Neapolitan pizza. Our go-to order here is the pistachio pizza which comes with sausage and pistachio pesto. We also love the Diavola, which comes with spicy Calabrese soppressata. They also have delicious burrata and arancini! We love it here, and we know our friends do too!
Spacca Napoli is located at 1769 W Sunnyside Ave, Chicago, IL 60640
Chicago Pizza and Oven Grinder Company
In March 2020, right before the world shut down, we decided to go out for one last meal in a restaurant. We chose Chicago Pizza and Grinder Co., and we were sitting in a booth in this incredibly cozy Lincoln Park staple when the news came through that Tom Hanks had Covid and the NBA was canceling their season. Although that's not the happiest memory, we have had many incredible meals at this spot, and that night we thoroughly enjoyed our last meal out for a long time.
First of all, their salads are enormous, and their sour cream garlic, and sweet and sour poppyseed salad dressings are absolutely incredible. They do also sell their salad dressings to go! I know hyping up a salad sounds crazy, but do yourself a favor and order one of their big salads to start. Also, their flatbread is a must-order. It is so big that it hangs off the plate, and you tear it and eat it with your hands!
Their pizza is as nontraditional as it gets and is more pizza pot pie than anything else. The chefs cook it upside down and flip it right at the table. It's hard to explain, but it is delicious. Chicago Pizza and Grinder Co is a super fun spot to bring family and friends when they visit, especially if you have kids in the group. This is a popular spot, and there is usually a wait, but it is well worth it!
Chicago Pizza and Oven Grinder Company is located at 2121 N Clark St, Chicago, IL 60614
The Art of Pizza
Deep Dish Pizza is a whole different animal. We love it, but it is nearly impossible to eat it all the time. When we do get a hunger for that sweet Chicago Style Pizza, we go to Art of Pizza. We recently had family over, and they all wanted deep-dish, so we ordered from this spot! It was a huge hit, and these are all people from the Chicagoland area and a little bit picky when it comes to pizza.
The Art of Pizza has two locations, one on the North Side located on Ashland and one right downtown on State Street. Not only is their deep-dish excellent, but they also make delicious thin crust pizza. Art also sells their deep dish by the slice, so if you want a taste but not a whole pie, you can do that as well. We usually order a large thin crust and then add on a few deep dish slices. Meat lovers or sausage is our go-to order for deep-dish here!
Next time your out-of-town friends say, "Let's go to Giardanos" tell them no! Go to Art of Pizza instead.
The Art of Pizza is located at 727 S State St, Chicago, IL 60605
What are your favorite pizza places to take your out of town friends?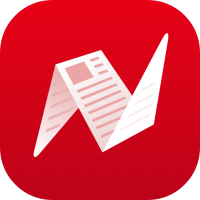 This is original content from NewsBreak's Creator Program. Join today to publish and share your own content.