Chicago is home to one of the world's finest collections of art. It is everywhere you look, from the world-class museums, outdoor sculptures (like "the bean" and the Picasso statue), and street art that is popping up in every neighborhood of the city. We're lucky to live here and feel that we don't appreciate this culture as much as we should.
Here are five great spots to view art in Chicago!
The Art Institute of Chicago
The Art Institute of Chicago is a world-class art museum that houses some of the most famous art in the world. They have all of your favorite classic artists from Monet to Degas and modern artists like Jackson Pollack and Pablo Picasso.
Don't forget to take your Ferris Bueller moment by standing in front of Seurat's A Sunday on La Grande Jatte! This summer, the famous Obama Portraits are on display until August 15th. General admission tickets into the museum are $25, but keep an eye out for upcoming free days!
The Art Institute of Chicago is located at 111 South Michigan Avenue, Chicago.
Banksy Exhibit
The Banksy Exhibit is finally making its way to Chicago in August. It has been postponed and moved a few times already, but you will be able to see works from your favorite street artist at a gallery located in River North next to Marina Towers.
Postponing the exhibit has only built more excitement for this highly anticipated show. It will run from August 14th through the end of October. Tickets to get into the presentation are currently on sale, and general admission is $40.
You can see the Banksy exhibit at 360 N. State St., Chicago.
Museum of Science and Industry
Marvel at MSI
Adam and Madalyn
The Museum of Science and Industry may seem like it doesn't belong on this list, but they have the Marvel Universe of Superheroes exhibit this summer. Within the exhibition, you will see original artwork from the Marvel comic books themselves. You'll also see actual costumes from the Marvel movies. You'll see all of your favorites like the Fantastic Four, Spiderman, and Iron Man.
The world-building and creation of these characters from scratch is an incredible work of art, and the exhibition itself is a must-do for any superhero fan. Tickets to enter the museum are $21.95, and additional tickets are required for the Marvel exhibit, and those cost $18. The display has sold out quickly, but there are still tickets available for August dates, and the show runs until October 24th.
The Museum of Science and Industry is located at 5700 S Lake Shore Dr in Hyde Park
Van Gogh Exhibit
The Van Gogh Exhibit has been the hottest ticket in town since it opened earlier this spring. The immersive projection and video show has sold out tickets quickly and recently extended the show into September.
Ticket prices range between $40 and $50 depending on the time of day that you visit. You will feel as though you have walked right into one of Van Gogh's famous paintings. The Van Gogh exhibit is taking place at a Lighthouse Artspace gallery located in the Gold Coast.
The Van Gogh Exhibit is located at 108 W Germania Place, Chicago.
Museum of Contemporary Art Chicago
MCA Exterior
Francine L. /Yelp
The Museum of Contemporary Art boasts extensive artwork from paintings and portraits to mixed media and sculpture. There is truly something for everyone at this incredible museum. They currently have several ongoing exhibitions, including Chicago Comics, which features the evolution of the comic art form in Chicago from the 1960s to today.
General admission is a suggested $15, and every Tuesday evening, they have free admission for Illinois residents. MCA strives to make art accessible for everyone and offers various free programs, including free live jazz performances every Tuesday evening.
The Museum of Contemporary Art Chicago is located at 220 E Chicago Ave, Chicago.
What's your favorite art museum in Chicago?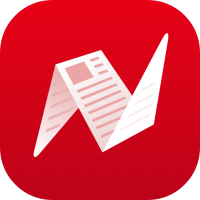 This is original content from NewsBreak's Creator Program. Join today to publish and share your own content.