The Capitol City of Illinois, Springfield, has a lot more to offer than being the seat of the state government. Chock-full of history, a day in Springfield can take you back centuries. There is a reason this state is known as the "Land of Lincoln."
Here are our favorite places to stop at when we're in the Capitol.
Abraham Lincoln Presidential Library and Museum
The Lincoln Library is the ultimate destination for all things Abraham Lincoln. It costs $15 to enter the library and see will the exhibits inside. Inside you will journey through Lincoln's life from his childhood through his time as president. They have shows about Lincoln, galleries that depict essential scenes from his life, and artifacts from his life that you can't find anywhere else. The self-guided tour through the museum, including all exhibits, will take about 2 hours to complete.
The Lincoln Presidential Library is located 212 N. Sixth St.
Lincoln Home and National Historic Site
Abraham Lincoln is everywhere in Springfield, but there is something special about visiting the home where he lived with his family for 17 years before becoming President of the United States. Guided tours of the house are free, but tickets need to be reserved at the visitor's center. The historic sight extends four blocks and includes exhibits on what life was like in Springfield in the 1860s.
The Lincoln home is located at 413 S 8th St.
Dana-Thomas House
The Dana-Thomas House is an excellent stop if you are a fan of architecture. This Frank Lloyd Wright mansion was built in 1902 for a Springfield socialite named Susan Lawrence Dana. The home is a bit more of a mansion with 35 rooms, including a bowling alley and ballroom that was once alive with parties and events. Now it is open to the public as a museum and has an extensive collection of Wright-designed glasswork and furniture.
Who knew we had our own Biltmore-type estate right here in Illinois? If you love history and Frank Lloyd Wright's design aesthetic, you will love the Dana-Thomas House Historic site.
The Dana-Thomas House is located at 301 E. Lawrence Ave.
Old State Capitol Building
The Old State Capitol is a historic building where many incredible moments have taken place. This is the spot where Lincoln famously made his "A House Divided" speech, and Barack Obama launched his presidential campaign. Unfortunately, the interior is currently closed to the public due to renovation work, but it is worth a trip to admire this historic building from the outside.
The Old State Capitol is located at 1 Old State Capitol Plaza
State Capitol Building
The Illinois State Capitol building is gorgeous inside and is a terrific stop if you want to marvel at the beautiful architecture. Built in 1877, when the old state capitol was no longer large enough to host our governing body, it has been home to Illinois' state government ever since.
The State Capitol Building is located at 401 S. 2nd St

Breweries
After a long day of seeing historic sites in Springfield, it's time for a nice cold beverage. There are several great breweries located in downtown Springfield. Obed & Isaacs is probably the most popular brewery in town and is located in an old mansion near Lincoln's home. They have a great patio, a full food menu, and many beers on tap.
Anvil and Forge is another great brewery in downtown Springfield. Not only do they brew craft beer, but they also brew craft coffee. They don't serve food here, but they serve up great beer and often have live entertainment. Built in 2018, they are proud to have used only American-made products when creating their taproom. We think Lincoln would be proud!
What are your favorite things to do in Springfield?
Follow me to see more articles like this.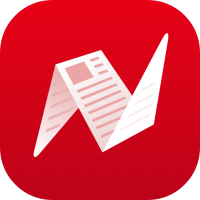 ...
This is original content from NewsBreak's Creator Program. Join today to publish and share your own content.