When it comes to the quality of local bars, Chicago isn't the second city; it is number one. All over this city, there are excellent bars, with each one offering its own unique experience. If you want to branch out from your neighborhood bar and try something a little different, here are five unique spots for you to do just that.
Offshore Rooftop and Bar
Offshore Rooftop and Bar is a brand-new rooftop deck located on Navy pier. This is the largest rooftop deck in the country. The 20,000 square foot terrace is incredibly impressive and allows you to grab a drink and enjoy panoramic views of Lake Michigan.
Their menu has a little bit of everything from pizza to oysters, and on the weekend, they have a brunch menu complete with bottomless mimosas. They also have a great cocktail menu. We know that heading over to Navy Pier can be difficult, but this new bar is worth visiting!
Offshore Rooftop and Bar is located on Navy pier at 1000 E Grand Ave.
The Hideout
The Hideout is a Chicago bar and music venue with a long and impressive history. The Hideout is in a small house in an industrial area of the city. They refer to themselves as a regular guys bar for irregular people and given its rich history, that makes perfect sense. The bar itself is what's known as a 48-hour house which means it was built in just one weekend and at the end of the 19th century.
It's been called the Hideout since 1934, when they opened to serve after prohibition legally, but that doesn't mean they weren't serving liquor before then. The Hideout is a live music hotspot with musicians such as Phantom Planet, and Jack White have been known to frequent in the past.
The Hideout is located at 1354 W Wabansia Ave.
The Matchbox
The Matchbox is a Chicago staple and is one of the most intimate bars in the city. Its small size is one of the things that makes this place so unique! Due to the COVID-19 pandemic, the Matchbox has gotten creative and expanded into a lovely patio space. They now have seating outside right in front of the iconic silver palm next door, which closed in recent years.
The Matchbox has been around for 75 years and has changed hands a few times, but this small bar is going strong. They don't serve food, but They have an impressive drink menu!
The Matchbox is located at 770 N Milwaukee Ave.
The Signature Lounge
The Signature Lounge is about as iconic Chicago as you can get. Located on the 96th floor of the John Hancock building, this lounge offers luxurious views of the city while you sip a top-notch beverage. We have lived in Chicago for many years, and the signature room may be a little bit of a tourist destination, but we continue to go back because the views are that incredible.
The signature room was closed for about a year during the pandemic, but they are back and better than ever. If you have friends visiting from out of town, don't take them to the Skydeck take them to the signature room for a martini or a glass of bubbly.
the Signature Lounge is located at 875 N. Michigan
The Drifter
The Drifter is a Speakeasy located underneath the iconic green door tavern. You walk down the steps to the basement of Green Door Tavern and through a mysterious bookcase passageway to enter the authentic 1920's themed establishment. They have a rotating menu of 100 cocktails that changes every night, and their menu is printed on tarot cards.
The Drifter also has a wide variety of entertainment acts that perform throughout the evening that range from burlesque dancers to piano players. You will feel like you have been transported to another era when visiting the Drifter.
The Drifter is located underneath the Green Door Tavern at 676 N Orleans Ave
Let us know your favorite unique spots to grab a drink!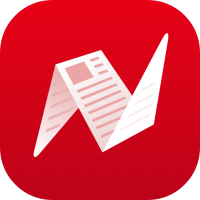 This is original content from NewsBreak's Creator Program. Join today to publish and share your own content.