Opened in late 2019, Midwest Coast is located in the industrial corridor of the West Town neighborhood of Chicago. We recently visited and absolutely loved the brewery. We decided to reach out to owner Suzie Compton to learn a little bit more about one of Chicago's newest gems.
Midwest Coast really fits their West Town neighborhood. In Compton's view, "We do beer flavored beer, which fits right in with our neighborhood, which is very manufacturing focused and full of good, hardworking people who just want a simple beer after a long day. We share a lot of the same ethos that they do." She also emphasizes that, "The neighborhood has truly been incredible in welcoming us, from all the neighbors who use as a stop on their dog walks, to the folks that work around us and stop by for happy hours, to others who just visit us as a destination - it's been really amazing to have regulars and meet people as awareness of us grows."
One of the things that we most enjoyed about Midwest Coast was how beautiful their taproom was. According to Compton, the room was inspired by "Chicago and the industrial vibe of our neighborhood! We leaned into the building and embraced what it was - we kept all the original brick and built around it." Compton also noted that they "wanted to incorporate a little bit of the modern and elegant vibe. We jokingly refer to it as industrial chic, but ultimately we want it to convey warmth. Somewhere that is beautifully Chicago and that you also feel comfortable bringing family or friends. "
There are many craft breweries in Chicago, and it is a competitive scene. One of the things that sets Midwest Coast apart is its menu. According to Compton, "We present beers rooted in tradition - even recent traditions - as if you're going to taste them again for the first time. These aren't throwbacks - they're timeless. Our team likes what we call "beer flavored beer" - straightforward lagers, English ales, stouts, and brown ales. Simple beers, done right."
This direction for the menu has served Midwest Coast well. Their most popular beer, the English Sporting Beer (ESB for short) just won bronze in the Extra Special Bitter category at the Great American Beer Festival. Compton notes that they are "also known for our brown ale (West Town Brown), which is another very classic style, and the Gummy Bandit, a blueberry lemon berliner weisse." We can vouch for how tasty the West Town Brown is!
An aspect of Midwest Coast that we really enjoy is the names of their beers. We are big fans of the TV show The Office, and Midwest Coast named a beer Agent Michael Scarn, after Michael Scott's fantasy movie spy version of himself. That said, Compton says naming their beers is more difficult than it would seem. "A lot of times we think we're being clever or have thought of a really good one, and it's already been taken. All of the names though have been thought up by either our team or by friends - we try to have it tie into something personal, whether it's something funny we've said to each other, a favorite place or a memory."
Midwest Coast is keeping busy, they have an event coming up on July 31st in celebration of their launch of a collaboration beer that was brewed with Solemn Oath Brewing and Wolfden Brewing. According to Compton, this upcoming beer is "meant to represent and honor the women in the brewing industry, and was made by the women of these breweries. We'll have live music and food as well - it'll be a great time!" If you can't make it on the 31st, Midwest Coast will have a market late this summer benefiting One Tail at a Time dog rescue and has bags tournament and live music every Thursday."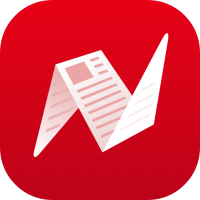 This is original content from NewsBreak's Creator Program. Join today to publish and share your own content.