Chicagoans have long celebrated the local neighborhood "BYOB" spot. You probably know, but it is our duty to remind you that BYOB stands for Bring Your Own Beer (or Booze). We enjoy a good BYOB restaurant because it can save you a bit of money and let you pick from your menu of favorites, not what the restaurant has available.
Here are four Chicago BYOB restaurants that serve up delicious eats.
Sabroso!
Sabroso means tasty in English. Sabroso adds an exclamation point to that. What that means is this…this place is Tasty!
We wholeheartedly 100% agree. Sabroso is our favorite spot to grab Mexican food in the city of Chicago. Even better, you can show up with a few of your favorite cervezas because Sabroso is BYOB.
We could not recommend someone eat here without starting your meal off with one of their signature tamales. They're the best-looking tamale dish we've ever seen, and we challenge you to find a better one.
The level of tasty doesn't slow down after your appetizer. Sabroso's Chicken Mole is incredible, as their homemade red mole sauce is worth bottling up and taking home. Another standout is the Chile Verde. This dish consists of slow-roasted pork that has been simmered in a green tomatillo sauce. It's served with homemade tortillas. Ask for a little sour cream on the side, and taste buds will thank you forever.
Sabroso is located at 624 N Ashland Ave, Chicago, IL 60622.
Irazu
Irazu makes Costa Rican food like no one else. We have spent a few nights on their patio chowing down on their delicious food while sipping on some cold beers we brought ourselves. Personal favorites include their pepito sandwich and their sweet plantains. We also recommend the Chifrijo, which is fried pork, black beans, and avocado. What is better than delicious fried pork? They make everything fresh in-house, and it is no wonder that Irazu is a Bucktown favorite.
Irazu is so popular that it has attracted attention from the Food Network and has been featured on Diners, Drive-ins, and Dives. Earlier this year, Irazu received help from the Barstool Fund, which sought to support small businesses struggling during pandemic shutdowns.
Irazu is located at 1865 N Milwaukee Ave, Chicago, IL 60647
90 Miles Cuban Café
Mural outside 90 Mile Cuban Cafe
Adam and Madalyn
90 Miles Cuban Café will transport you out of Chicago and make you feel like you are in Havana… or at least Miami. They now have three locations in the city, and we most frequent their Logan Square restaurant. Their croquetas are top-notch, and we love their ropa vieja. We also can't visit without ordering the Cuban sandwich. It has been named one of the top 10 sandwiches in the entire country!
They have a large patio, and a lively atmosphere is usually to be found. If you bring your own rum, you can order a pitcher that includes everything else you need to complete the mojito! They also have a paloma mix and sangria mix. They open at 11 AM, so if you want brunch you can head over for some Cuban coffee and a pitcher of Bloody Marys (provided you brought the vodka).
90 Miles Cuban Café is located at 2540 W Armitage Ave, Chicago, IL 60647
Tango Sur
El Filet at Tango Sur
Jeremy G./Yelp
Tango Sur is a Southport Corridor icon. If you're in the early stages of your career (i.e., not pulling down the big bucks quite yet), Tango Sur is a reasonably priced steakhouse to impress on one of your first dates. This Argentian Restaurant has its footprints all over the north end of Southport, as it is located next to the El Mercado Market and the Bodega Sur, its wine bar cousin.
Tango Sur is BYOB, so you can save a few bucks by purchasing a nice bottle of red wine at Jewel down the street and popping it open a few blocks over. Our go-to menu items are the El Filet(filet mignon, topped with a red wine sauce and served with spinach mashed potatoes) and the Churrasco Argentino (grilled sirloin served with vesuvio potatoes).
Tango Sur is located at 3763 N Southport Ave, Chicago, IL 60613.
Let us know your favorite BYOB spots!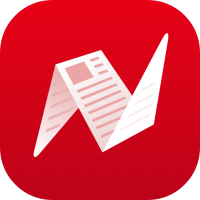 This is original content from NewsBreak's Creator Program. Join today to publish and share your own content.