As Chef Gusteau says in the movie Ratatouille, "Anyone Can Cook." We're not sure if that is true, but when it comes to these popular French restaurants in Chicago, we are confident that it is. Here are our five favorite French restaurants in the Windy City.
Maison Parisienne
Maison Parisienne
Masha T/ Yelp
Maison Parisian is a quaint French cafe located in Lakeview. This small cafe strives to be as authentically French as possible, down to the ingredients they use. They make all of their croissants, baguettes, macarons, and other baked goods in house.
Their big Croque Monsieur will transport you to Paris, and their quiche Lorraine can't be beaten. Maison Parisienne is the perfect spot for brunch and a great place to pick up pastries for your next party.
Maison Parisienne is located at 3307 N Clark St, Chicago, IL.
Mon Ami Gabi
Lettuce Entertain You restaurant group is a powerhouse in the Chicago food scene. It's no wonder that they would know what they are doing when running a French Bistro. If you are in the mood for steak frites, then this is the place you need to be.
We usually try to avoid chain restaurants when making a list like this, but this is a favorite of ours. Their French onion soup is always delicious, and we love their steak bordelaise. Their extensive wine list is full of incredible French wine, and they make some delightful French-inspired cocktails.
Mona Ami Gabi is located at 2300 N Lincoln Park West, Chicago, IL.
Chez Simo Bistro
Chez Simo's famous onion soup
Business owner/ Yelp
Chez Simo Bistro is an unpretentious French restaurant that will make you feel right at home. The food here is the ultimate French comfort food, and they do a fantastic job with France's most well-known dishes. Their braised beef short ribs are incredible, and their coco van tastes as it came right out of a kitchen in France.
Chez Simo is a family-owned spot and boasts one of the best onion soups in all of Chicago! We get it every time we come here, and we love it. One of our favorite things about this place is that they are BYOB, so we can pick up our favorite bottle of wine and head over for a delicious meal that won't break the bank!
Chez Simo is located at 1968 West Lawrence Ave, Chicago, IL.
Chez Moi
Chez Moi is a classic French Bistro located in the heart of Lincoln Park. Since 2012 they have been serving up incredible French dishes, and you can tell they're passionate about it.
Their steak tartare is a favorite of ours, and we know that delicacy might not be for everyone, but Chez Moi always delivers on this dish. If steak tartar isn't your thing, they also make fantastic crab legs here! But all of their French classics are amazing, from their beef Bourguignon to their onion soup.
Chez Moi is located at 2100 N Halsted St, Chicago, IL 60614.
Le Bouchon
Le Bouchon has been serving up French fare in Buckton since 1993. They have been voted one of the best French restaurants in America by Timeout Magazine. One bite from their delicious menu, and it's obvious why they are one of the best.
Le Bouchon knows what they are doing when it comes to classic French dishes like foie gras and escargot, and their raclette burger with duck fat onions is delicious. Their extensive list of French wines will impress all of the wine lovers out there. And, on Monday nights, their bottles of wine are half price!
Le Bouchon is located at 1958 N Damen Ave, Chicago, IL 60647.
Do you have a favorite spot to grab some French food? Let us know in the comments below!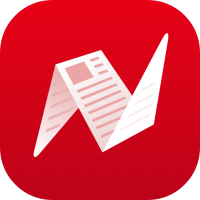 This is original content from NewsBreak's Creator Program. Join today to publish and share your own content.