Having grown up in Central Illinois, Italian Beef is something just a little different to me. My version of Italian Beef is the one you likely find at your families' house when you head over to watch a Bears game. It starts with a large chuck roast, a crockpot, some Italian season, and some giardiniera. A couple hours later that shredded beefy goodness is slapped between some French bread, and the Bears Quarterback is throwing interceptions.
Having been in Chicago for over a decade now, I'm more in tune with what an authentic Italian Beef sandwich is. You know, that sandwich Chicago is famous for, like Philadelphia and their cheesesteaks or Miami and their Cubanos. It's slow-roasted beef, thinly sliced, placed back in its juices. From there, it's piled on to a fresh-baked roll, maybe one made by Chicago's own Gonnella. Finally, it's topped with homemade giardiniera, or if that isn't your scene, some roasted green peppers. It's an all-time classic and the perfect representation Chicago's meatpacking history
When friends visit, it's often on their list of things to eat. They want deep dish pizza, a hot dog, and an Italian Beef (Wow, we can really pack the pounds on visitors in this city).
Here are three Chicago Italian Beef spots we'd take our out-of-town friends to. Let us know in the comments below what other places we should try.
Johnnie's Beef
The lines will tell you that this Elmwood Park institution is the spot to be for Italian Beef. The Italian Beef sandwich will solidify that. Opened in 1961, Johnnie's embodies what a Chicago Italian Beef stand is.
When it comes to Johnnie's, the key is being fast. A customer can step to the counter, and if they know how to order right, their meal is ready to go before they've even paid. Let the staff know if you want the sandwich juicy, whether you want beef, sausage, or a combo, and what peppers you like. Hot, sweet, or hot and sweet.
Two juicy beef hot and sweet for us, please!
Johnnie's Beef is located at 7500 W North Ave, Elmwood Park, IL 60707.
Luke's Italian Beef
Located in the Loop, Luke's Italian Beef keeps it simple. They serve up their homemade Italian Beef on Gonnella French bread. In the Loop it can be tough to find a cheap lunch, but their Italian Beef sandwich will only set you back $7.50.
If you want to mix it up, you can add a char-grilled sausage to make your beef sandwich a combo for $8.50. For the ultimate twist, grab a beef and cheddar croissant. It's pretty self-explanatory. Beef, cheddar cheese, served on a flaky, toasty croissant. Mmm.
Luke's Italian Beef is located at 215 W Jackson Blvd, Chicago, IL 60606.
Mr. Beef
Is there anything more classic Chicago than the Mr. Beef sign? It emphatically lets you know what you're in for…beef sandwiches.
Mr. Beef was established in 1979. The simple interior is dotted with faded photos of Chicago luminaries. You should know we're big fans of eating wherever Joe Mantegna has dined.
There are no frills here. As the sign says…
50 cents for a cup of water. Keep your cup and come back all day for free water.
Do not want to pay 50 cents?
Start walking east to Lake Michigan.
We will give you the straw for free!
We recommend just shilling out the $7 bucks for an Italian Beef. That'll save you a long walk to Lake Michigan.
Mr. Beef is located at 666 N Orleans St, Chicago, IL 60654.
So where else would you recommend we take friends who are visiting that want to have a classic Chicago Italian Beef sandwich? Also, how do you prefer your Italian Beef? We like ours wet with spicy giardiniera.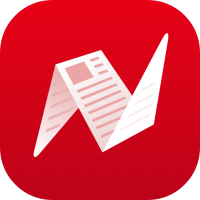 This is original content from NewsBreak's Creator Program. Join today to publish and share your own content.