While one can be tricked into believing Lake Michigan is actually an ocean, unfortunately Chicago is a long way from those amazing coastal areas that have plentiful delicious crab. Even though that distance is real, there are great places in the city to grab some fresh and tasty crab legs. Here are five of our favorites!
Half Shell Oyster Bar
Half Shell is located on the north side and is about as Chicago as you can get. This underground spot has been family owned since the late 1960s and they keep their traditions alive. Half Shell is old school to say the least! They don't take reservations, and they have a cash only policy.
They serve amazing fish across the board! They have oysters, fried shrimp and scallops, and even swordfish. The real prize here is their crab legs that have been called the "best in in Chicago." They have king, snow, and soft-shell crab to choose from. For the best of both worlds, we recommend the king and snow crab combo for 42.90.
Half Shell is located at 676 W Diversey Pkwy, Chicago, IL 60614.
Glenn's Diner
Glenn's Diner is located in Ravenswood and they know how to serve up some delicious fish. They may call themselves a "diner" but they serve so much more than diner fair. Glenn's serves up everything from scallops to arctic char and their crab cakes are absolutely incredible. They also serve amazing seafood dishes such as cioppino and jambalaya. They do also serve breakfast starting at 10am on the weekends.
Glenn's Alaskan king crab legs are no joke and they deliver with the sides including mac and cheese and coleslaw. In the past they have done all you can eat crab legs on Tuesday nights and we hope they continue that tradition as the city continues to open up!
Glenn's Diner is located at 1820 W Montrose Ave, Chicago, IL 60613
Asian Cajun
Asian Cajun is a popular Lincoln Park seafood boil place that mixes Cajun and Asian flavors. You pick your protein, your spice level, and what sides you want to add to the mix. We recommend the king crab legs and shrimp with a Thai chili sauce with a little sausage and red potatoes to round out your dish.
We love how Asian Cajun puts a little twist on what other shrimp boil places already do. If a shrimp boil isn't your thing, they also have fried fish baskets and they also do po-boy sandwiches. Asian Cajun brings the flavor and you won't go wrong with whatever you order!
Asian Cajun is located at 2428 N Ashland Ave, Chicago, IL 60614.
Shaw's Crab House
If you're looking for a high end spot for some delicious crab, look no further than Shaw's. In fact, it is kind of tough to type this because we want to run over to Shaw's and eat some crab right now. Alaskan King Crab and Maryland Crab Cakes, right here in Illinois. Imagine that.
The real treat here is the stone crab. One of our favorite foods, period. One of the things that we love about stone crab is that it is a very sustainable food. The crab claw is removed, and then the crab regenerates a new one!
Shaw's Crab House is located at 21 E Hubbard St, Chicago, IL 60611.
Lowcountry
Located near Wrigley Field, Lowcountry pays homage to the southern shrimp boil. Similar to Asian Cajun, Lowcountry combines crab legs, shrimp, potatoes, sausage, and corn in a boil bag, adds some delicious seasoning, some butter, garlic, and delivers a down home feast.
Lowcountry is a great place to gather with friends, eat some crab legs and have a few beers!
Lowcountry is located at 3343 N Clark St, Chicago, IL 60657.
Do you know any great crab spots in Chicago? Let us know in the comments below!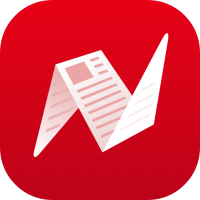 This is original content from NewsBreak's Creator Program. Join today to publish and share your own content.