We love celebrating the 4th of July in Chicago. Here are some of our favorite activities we have done on past 4th of July Weekends!
What to Eat
Deciding what to eat for the weekend is just as important as deciding what to do. Hot dogs and hamburgers are synonymous with summer and there are so many great places in Chicago to grab a bite. Here are a few of our favorite spots to grab a dog or a burger this weekend.
Devil Dawgs
Devil Dawgs has a few locations in the city and they serve up every kind of Chicago themed hot dog you can think of. They've got a classic Chicago dog, a traditional Chicago Polish, and a Chi-Talian topped with giardiniera. If you want to feel like you are at the Nathan's hot dog eating contest, they also serve up a mean Coney dog!
Byron's Hot Dogs
This Northside staple has been serving up traditional Chicago dogs since 1975. President Obama famously invited them to the White House when he was craving a hometown meal. What's more American than that? Celebrate your weekend with a classic Vienna Beef hotdog from this iconic spot.
Butcher & the Burger
Butcher and the Burger works hard to elevate an American classic. You can order a selection from the menu such as the All American or you have the option to build your own burger from an array of toppings. You can also pick up some fresh ground patties from the counter and grill them up at your own backyard cookout!
The Bad Apple
The Bad Apple is located in Ravenswood and has an extensive burger menu. They pride themselves on all natural and homemade ingredients. They make everything in house down to the pickles they serve. Da Bears Burger is a favorite of ours here! Its their classic beef patty topped with a cheddar chipotle sauce and smoked brisket!
What to Do
Navy Pier
Navy Pier has recently reopened and although they won't be having fireworks this 4th, they still have a lot of activities planned. We know that many native Chicagoans like to avoid Navy Pier at all costs, but this could be a great way to get back out there and enjoy the city.
They will have live music all day, the famous Centennial Wheel will be up and running and drinks and food will be flowing. 4th of July without fireworks is a bummer, but Navy Pier announced that their Wednesday and Saturday night fireworks shows will resume on July 7th.
https://navypier.org/
Grant Park Music Festival Independence Day Salute
Grant Park Music festival will be holding an Independence Day Salute on the evenings of July 2nd and July 3rd. Get outside and enjoy live music under the stars! Pack a picnic and enjoy your evening as the Grant Park orchestra and chorus perform an array of musical selections. The program includes Independence Day classics like Tchaikovsky's 1812 Overture and Sousa's Stars and Stripes Forever. They will also be performing selections from West Side Story among other recognizable pieces.
If you cannot make it out to Grant Park for the live show that begins at 6:30 pm, you can tune your radio to 98.7 WFMT and listen in wherever you may be celebrating. The event is free admission, but reservations are required for entry.
https://www.grantparkmusicfestival.com/music/2021-season/independence-day-salute
Go to the Beach
Our goal is to spend as much time on the beach as possible and Chicago has some of the best beaches around. We are so glad that they are back open for us to enjoy all summer long. Grab a volleyball and some drink and head over to North Avenue Beach for some fun in the sun!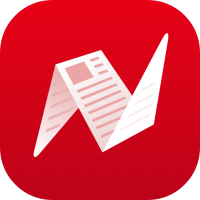 This is original content from NewsBreak's Creator Program. Join today to publish and share your own content.